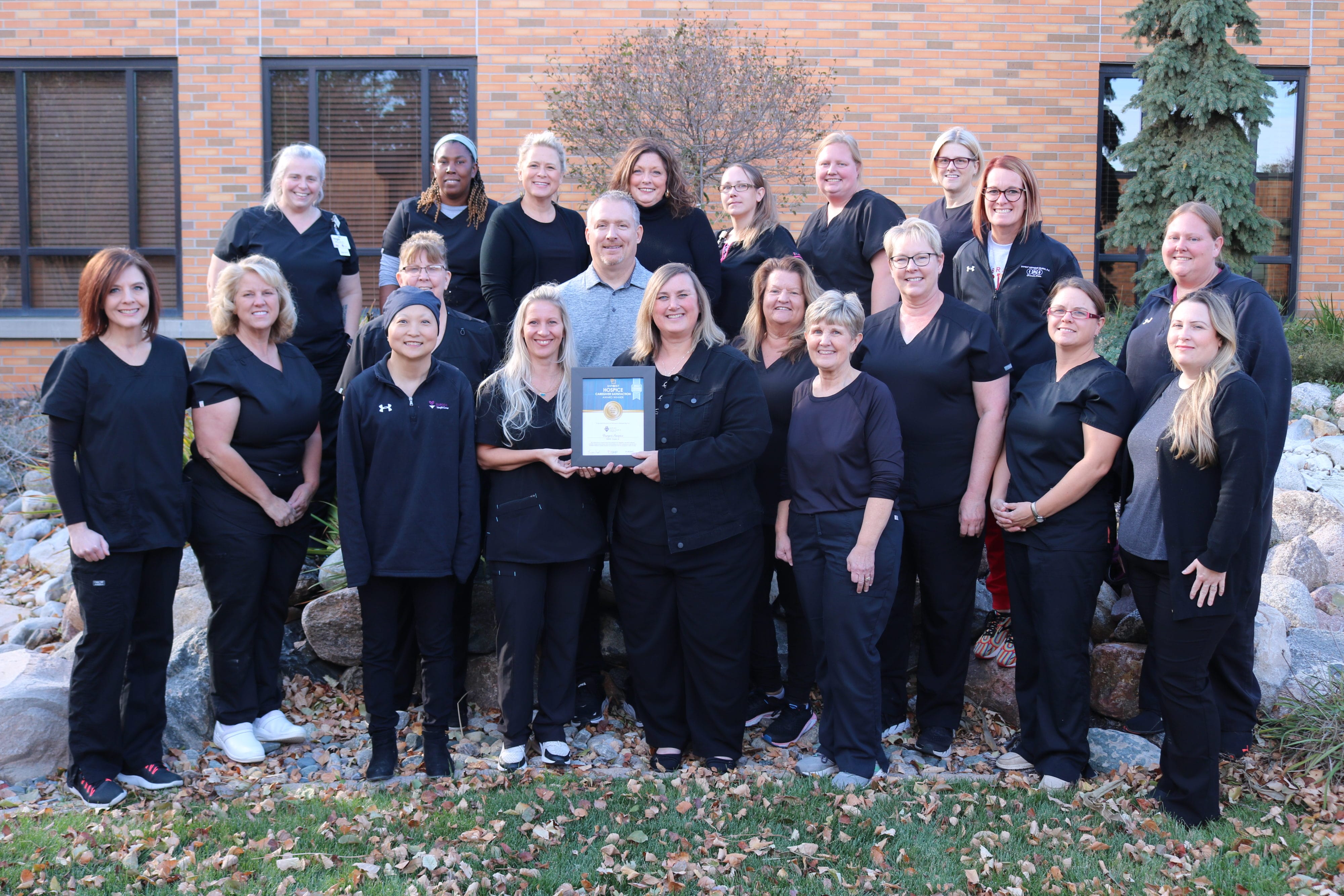 Burgess Hospice has been recognized by Strategic Healthcare Programs (SHP) as a "Premier Performer" for achieving an overall caregiver and family satisfaction score that ranked in the top 5% of all eligible SHP clients for the 2022 calendar year.
The annual SHPBest™ award program was created to acknowledge hospice providers that consistently provide high-quality service to families and caregivers of patients receiving hospice care. The 2022 award recipients were determined by reviewing and ranking the overall CAHPS Hospice survey satisfaction score for more than 1,750 hospice providers. With one of the largest CAHPS Hospice benchmarks in the nation, SHP is in a unique position to identify and recognize organizations that have made family and caregiver satisfaction a priority and have been rewarded for their efforts with high marks on the CAHPS Hospice survey.
"SHP is very excited to have the opportunity to recognize the hard work and dedication of our top-performing customers with the annual SHPBest awards. We commend these organizations for their determination to provide top-notch care to the patients and caregivers that they serve", said Kevin Vogel, President of SHP.
"The entire Burgess Hospice team is greatly honored to receive the 'Premier Performer' award from SHP. This recognition reaffirms our commitment to delivering exceptional care to both patients and their families. We pride ourselves on ensuring that every individual we serve experiences the highest quality of hospice care. We are humbled and grateful for this acknowledgment, and we will continue to strive for excellence in our mission to provide compassionate support." – Rachel Martian, Director of Burgess Home Health Hospice.
Read more about the SHPBest awards program, including methodology and award recipient lists at https://www.shpdata.com/hospice/shpbest-cahps-hospice/.
Photo: (back row, left to right) Angie Reynolds RN, Bettie Anderson LPN, Kris Lyons, Rose Cummins, Jennifer Gross HHA, Keri Moore HHA, Sonya Harrison HHA, Lindsay Theeler HHA, Ashley Moore LPN; (middle) Missy Koenigs RN, Laurie Mordhorst LPN, Brenda Todd RN, Clint Broer PT, Cheryl Holverson RN, Janine Shilling RN, Ashley Hagestrom RN, Elizabeth Harvey MSW; (front) Laura Ruffcorn, Ashley Anderson HHA, Rachel Martian RN/Director, Cindy Kuhlmann RN.
Not pictured- Nikki Blume RN, Jenna Westendorf RN, Erin Erickson RN, Pam McCall RN, Katie Weston MSW, Corrina Schild, Dale Wolf/Hospice Chaplain.