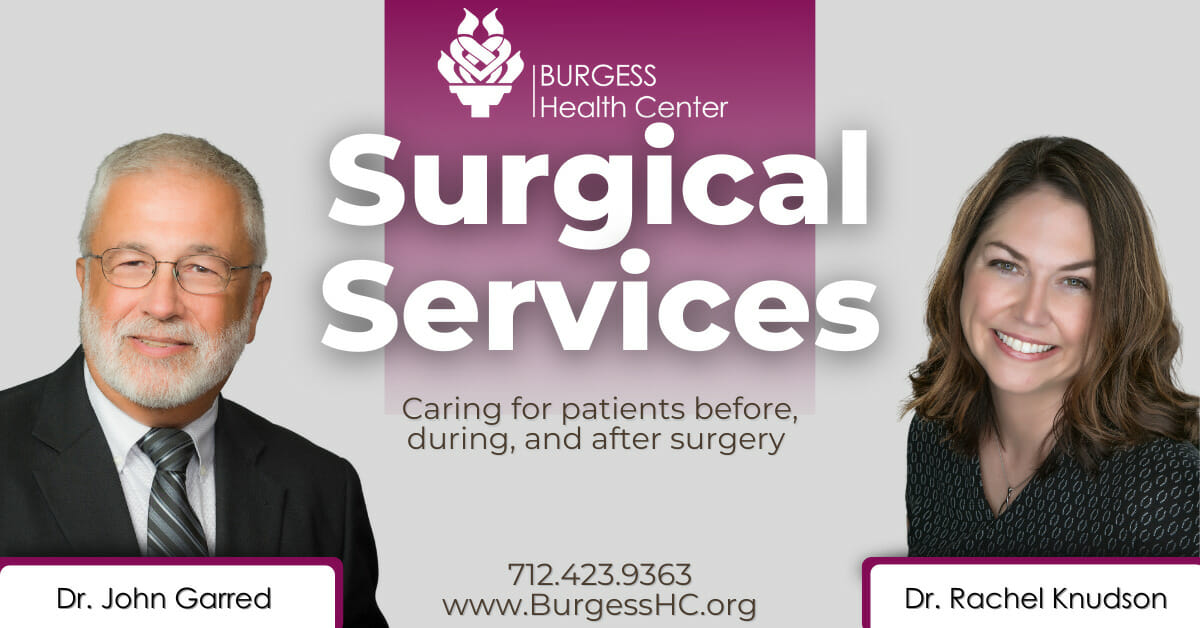 You don't need to drive to a big city for the best in surgical care for your family. From our world-class, board-certified surgeons, to renowned surgical specialists visiting from Omaha and Siouxland, Burgess Health Center offers a wide array of surgical procedures, right here at home.
And, unlike ambulatory surgery centers, Burgess has the technology, expertise, and accommodations —just in case.
Representing general and specialty surgical disciplines, our outstanding surgeons, supported by highly skilled and experienced surgical nurses and technicians, have improved the quality of life for countless people.
Many procedures are done safely and effectively on an outpatient basis. The benefits are less pain, faster healing and shorter time away from home.
Our surgery center is staffed by a team of highly skilled and compassionate nurses who help make each patient's stay as comfortable as possible. A certified registered nurse anesthetist is always on the surgical staff to provide proper anesthesia.
---
We offer the following services, many as same-day procedures: