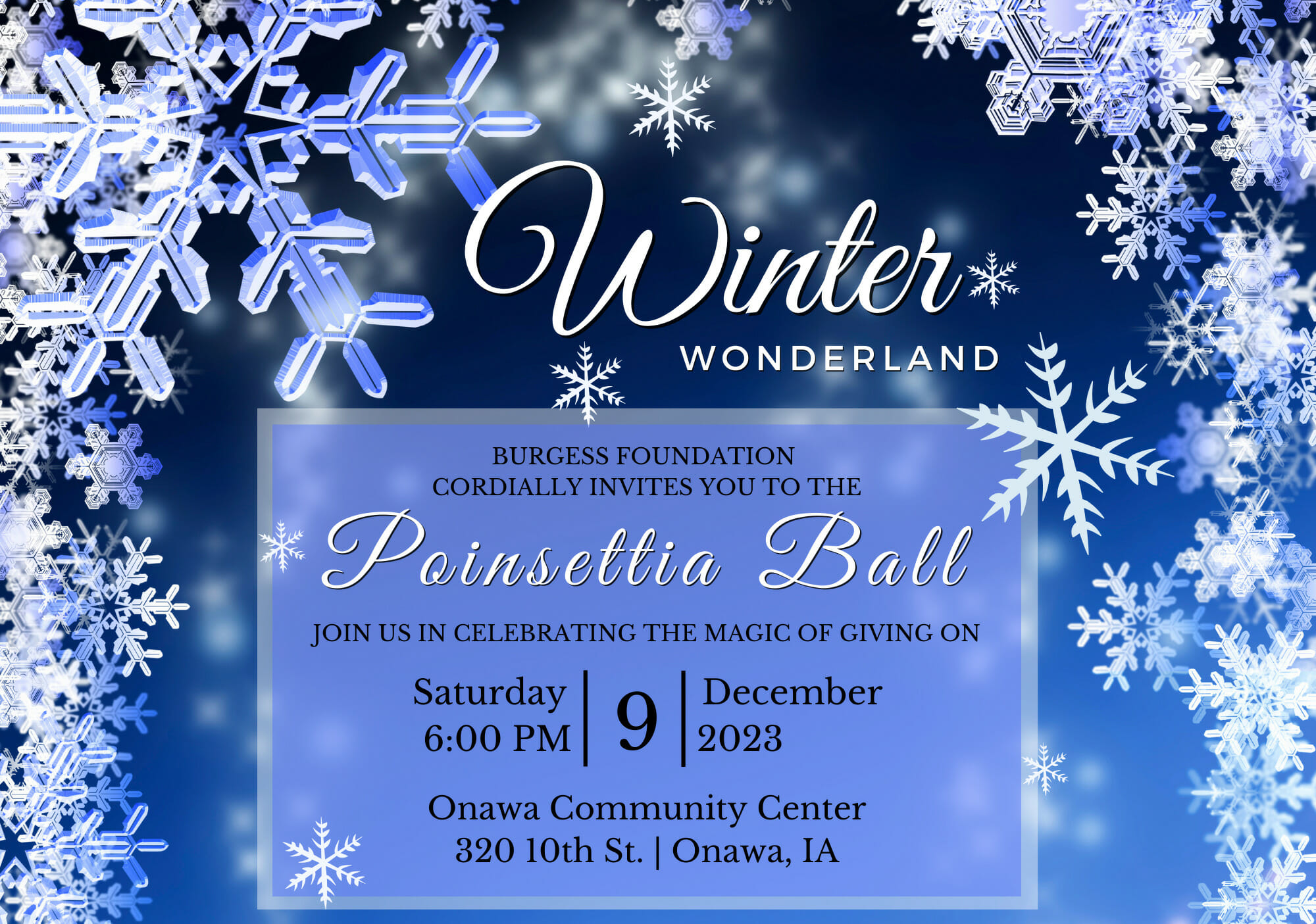 2023 Poinsettia Ball –  Winter Wonderland
Join us in celebrating the magic of giving at the Burgess Foundation Poinsettia Ball on Saturday, December 9 at the Onawa Community Center. All proceeds benefit Burgess Health Center.
The Poinsettia Ball provides the financial support needed to further Burgess Health Center's mission of providing excellent healthcare and exceptional patient experiences. This year marks the 39th year of the Poinsettia Ball's long-standing tradition of improving the health of our rural communities.
Funds raised through this year's Poinsettia Ball will be used to provide our Emergency Department and Infusion Center with a new centralized cardiac and vital signs monitoring system. This new system will allow staff to monitor all of the patients in the department at once, ensuring a faster response to critical or life-threatening changes in cardiac rhythms and vital signs.
Every year, over 3300 patients are treated in our emergency department, as well as over 1500 hours of infusion time occur in our Infusion Center. The majority of patients in both areas require having their cardiac and vital sign monitoring throughout their stay. Upgrading the current cardiac and vital signs monitoring equipment and technology will allow our team to provide a future-forward approach to our patient's cardiac and vital sign monitoring.
Enclosed is a brief description of the various levels of sponsorships available. We are grateful for your consideration. If you have any questions, please contact me at 712.423.9374 or bjohnson@burgesshc.org.