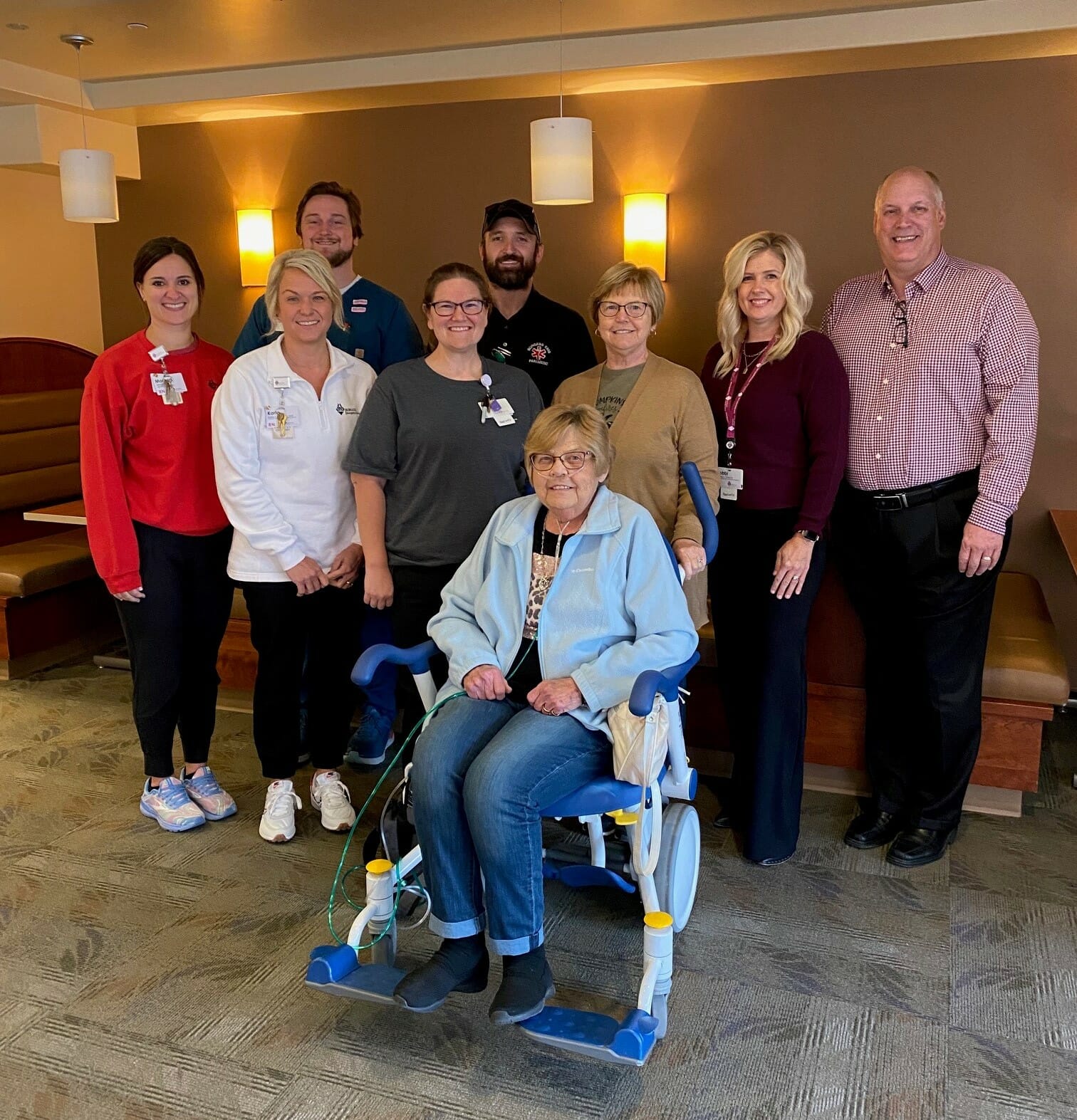 Paramedic Recognized for the Guardian Angel Award at Burgess Health Center
Burgess Health Center is proud to announce the nomination of Sarah Solberg, an extraordinary paramedic, for the Guardian Angel Award. Sarah's dedication and compassionate care during a recent emergency medical call have earned her this well-deserved recognition.
The nomination for the Guardian Angel Award comes from the heart of a grateful family. Sarah was part of the ambulance team called to assist Jolene, a patient in a life-threatening situation. During a very serious and challenging call, Sarah's demeanor and actions left an unforgettable mark on Jolene's family.
"Sarah is truly an angel on earth," said Susan Johnson, Jolene's sister and the person who nominated Sarah for this award. "She was on the ambulance run for my sister, Jolene. This was a very serious call. Sarah was the calm, comforting voice we all needed to hear."
Sarah's extraordinary care extended beyond the ambulance ride. Upon arriving at Burgess Health Center, she went above and beyond her duties to provide support in the emergency room. She made it her priority to communicate effectively and thoughtfully with Jolene's daughter and sister remained informed throughout the process. Sarah even stayed on-call, ensuring that Jolene received the necessary care and preparation for transfer to Council Bluffs the following morning.
The Guardian Angel Award, a highly respected recognition at Burgess Health Center, acknowledges individuals who demonstrate exceptional care, kindness, and commitment to their patients. Sarah's nomination reflects the deep appreciation and gratitude felt by Jolene's family for the extraordinary care they received during a critical moment.
Burgess Health Center is honored to have professionals like Sarah among its staff, who consistently go above and beyond to provide exceptional care to the community they serve.
For more information about Burgess Health Center and the Guardian Angel Award, please visit www.burgesshc.org/about/foundation
Photo: (back row, left to right) Morgan Ridder, Steven Gibler, Nick Lakey; (front row, left to right) Karla Copple, Director of Emergency and Inpatient Services, Sarah Solberg, Jolene McDonald, Susan Johnson, Bobbi Johnson, Foundation Director, and Lynn Wold, CEO.