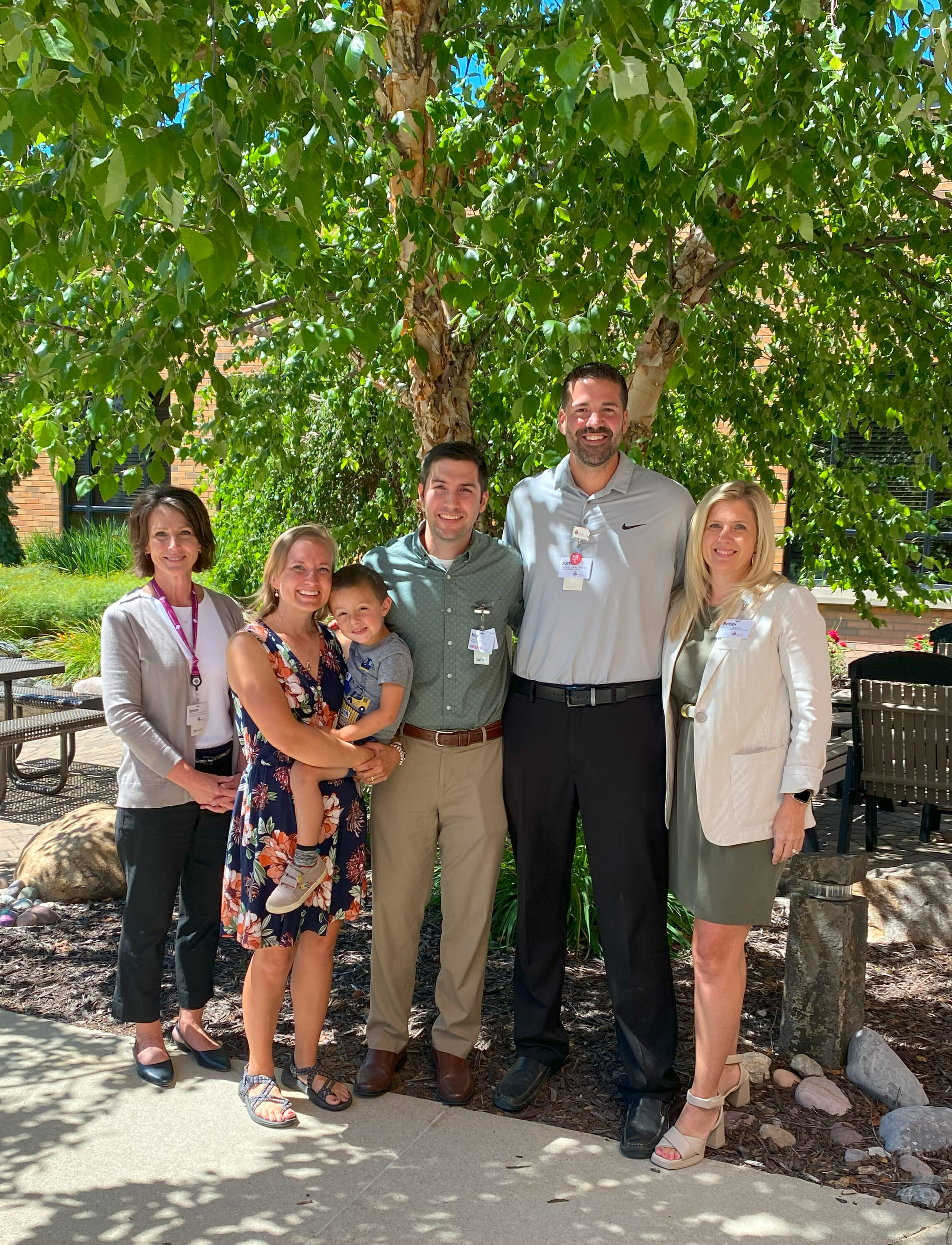 Guardian Angel Recognized at Burgess Health Center
Burgess Health Center is proud to announce the nomination of Matt Garred, ARNP at the Whiting Family Clinic, for the Burgess Foundation Guardian Angel Award.
Todd Clark, Sioux City, wants to recognize and thank Matt for his thoughtfulness and confident care. He trusts his health to the medical professionals at Burgess and wants to thank Matt for going above and beyond and always being there for him.
It took over eight years for Todd to find a team to help with his medical condition, and after being introduced to Dr. John Garred, Jr. (Matt's father) and Matt, Todd felt a special connection and understanding.
Burgess Foundation's Guardian Angel program provides patients, family members, and friends a chance to show gratitude to a physician, nurse, or another caregiver who has played an exceptional role in their lives. The Guardian Angel received an acknowledgment letter announcing that a donation has been made in their honor and given a custom-crafted lapel pin to wear proudly.
Did a caregiver at Burgess make a memorable difference for you or your family? If so, you can honor that special person in a highly visible way through Burgess Foundation's Guardian Angel program. It is more than a pin. When you take advantage of our Guardian Angel program, you also help ensure the future of outstanding health care in the region.
###
Photo: Teresa Butler, Sr. VP of Clinical Services & Interim CEO, Laura Garred, Samuel Garred, Matt Garred, Justin Hummelgard, Director of Clinics, and Bobbi Johnson, Foundation Director.