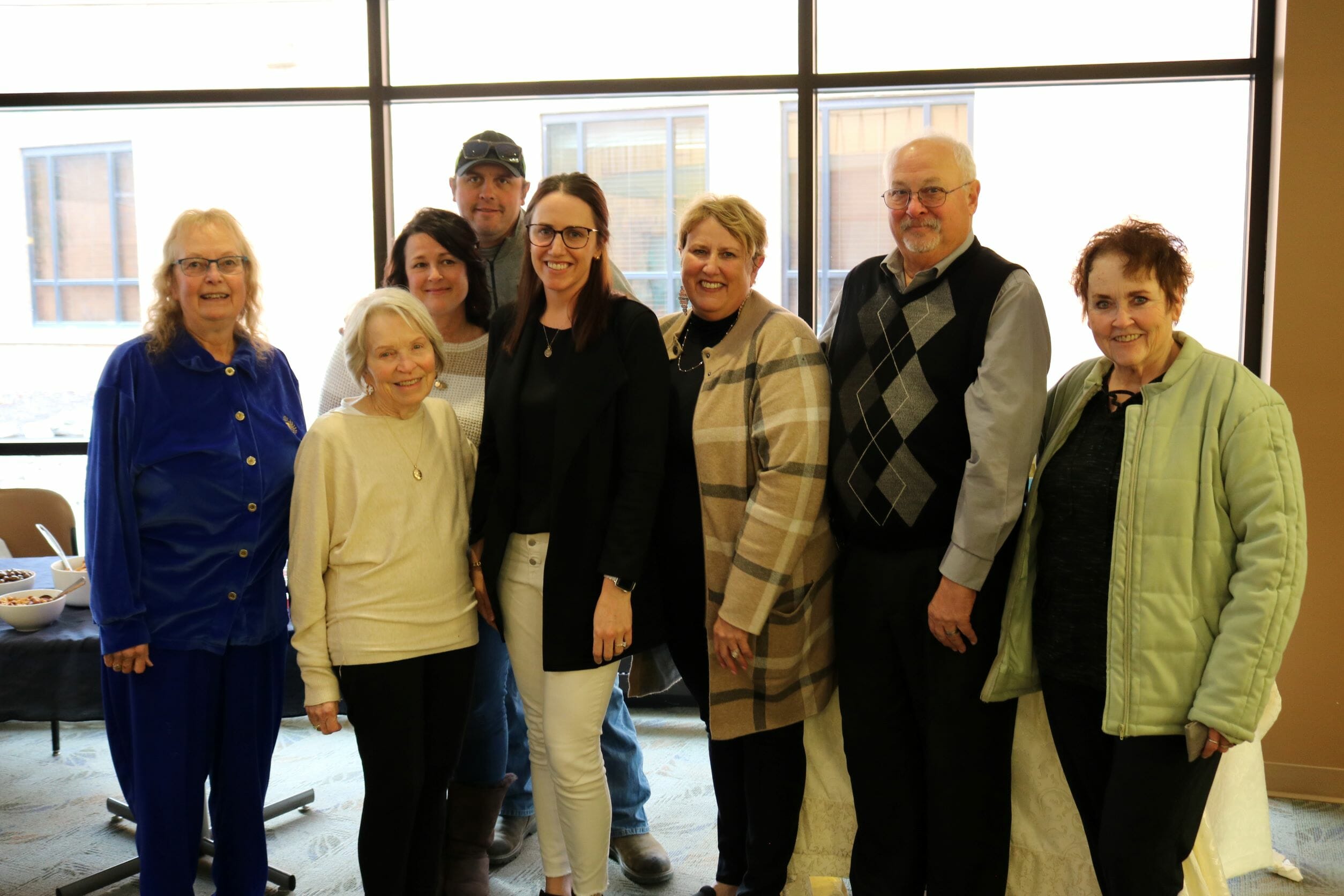 Sherri Johnston-McDowell Retires After 44 Years
On Monday, December 5th Sherri Johnston-McDowell was honored with a celebration for her 44 years of commitment and dedication to Burgess Health Center.
"Sherri truly leads with her heart in all she does. Watching her navigate all of her roles in her career and life is nothing short of amazing," said Erin Brekke, Vice President of Support Services at Burgess Health Center. "She has an absolute heart of gold, who cares for all people."
Sherri began her career at Burgess after she graduated from nursing school and the rest is history.  During Sherri's 44 years she has held many roles, but none can compare to the role of caregiver.
"I have so many wonderful stories of my caregiving opportunities and have made so many lifelong friends along the way," said Sherri. "As I reflect on my time here at Burgess my thoughts don't take me to the positions I have held or my time as a Director, but the relationships and interactions I have had with my peers, patients, and the communities we serve."
Through Sherri's hard work and devotion to her Home Health and Hospice team and Burgess Health Center, she has ensured the success of the department for future generations to come.
Thank you, Sherri, for an incredible 44 years. Take the time to celebrate all of your accomplishments, enjoy your newfound freedom, and always remember what a positive difference you've made at Burgess.