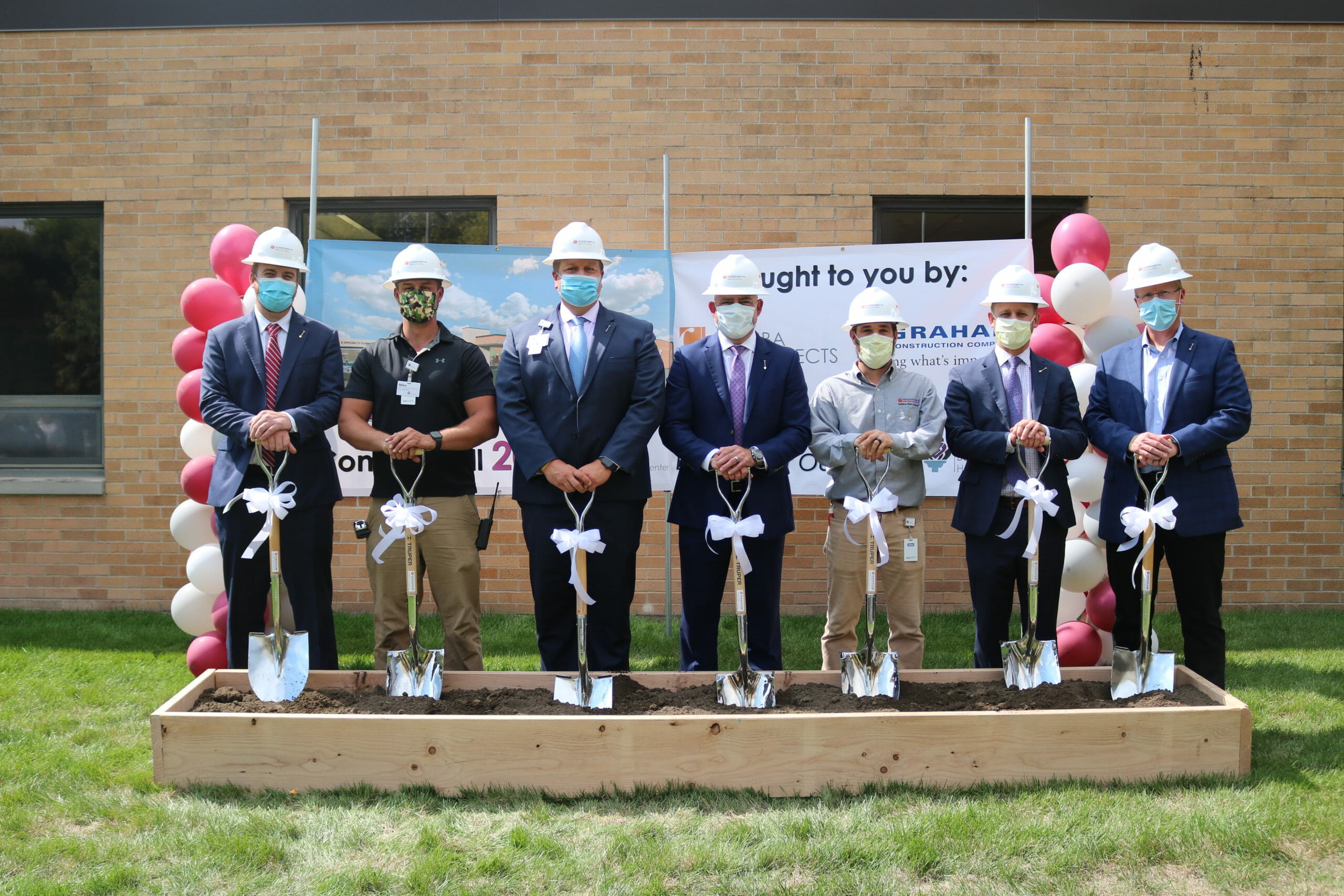 Burgess Health Center held a groundbreaking ceremony for the $18.1 million expansion project that was announced in August 2021. This 26-month expansion and renovation project to expand access, improve privacy, and respond to current and future infectious diseases.\
Dozens of providers, board members, and staff gathered at 2 p.m. on the east side of the Health Center as Carl Behne, CEO led the event. Steve Pratt, Burgess Health Center Board Member, Brian Crichton of CMBA Architects, and BJ Gehrki from Graham Construction Company followed with more remarks on the future of the project.
Cake, cupcakes, and punch were enjoyed by all following the event.
Pictured: (left to right) Todd Ernesti, Project Manager at Graham Construction Company, Micheal Keller, Plant Operations Director at Burgess Health Center, Carl Behne, CEO of Burgess Health Center, BJ Gehrki VP of Graham Construction Company, Jeremy Vogel, Project Superintendent at Graham Construction Company, Chase Froehlich, Project Engineer at Graham Construction Company, and Brian Crichton, CEO of CMBA Architects.