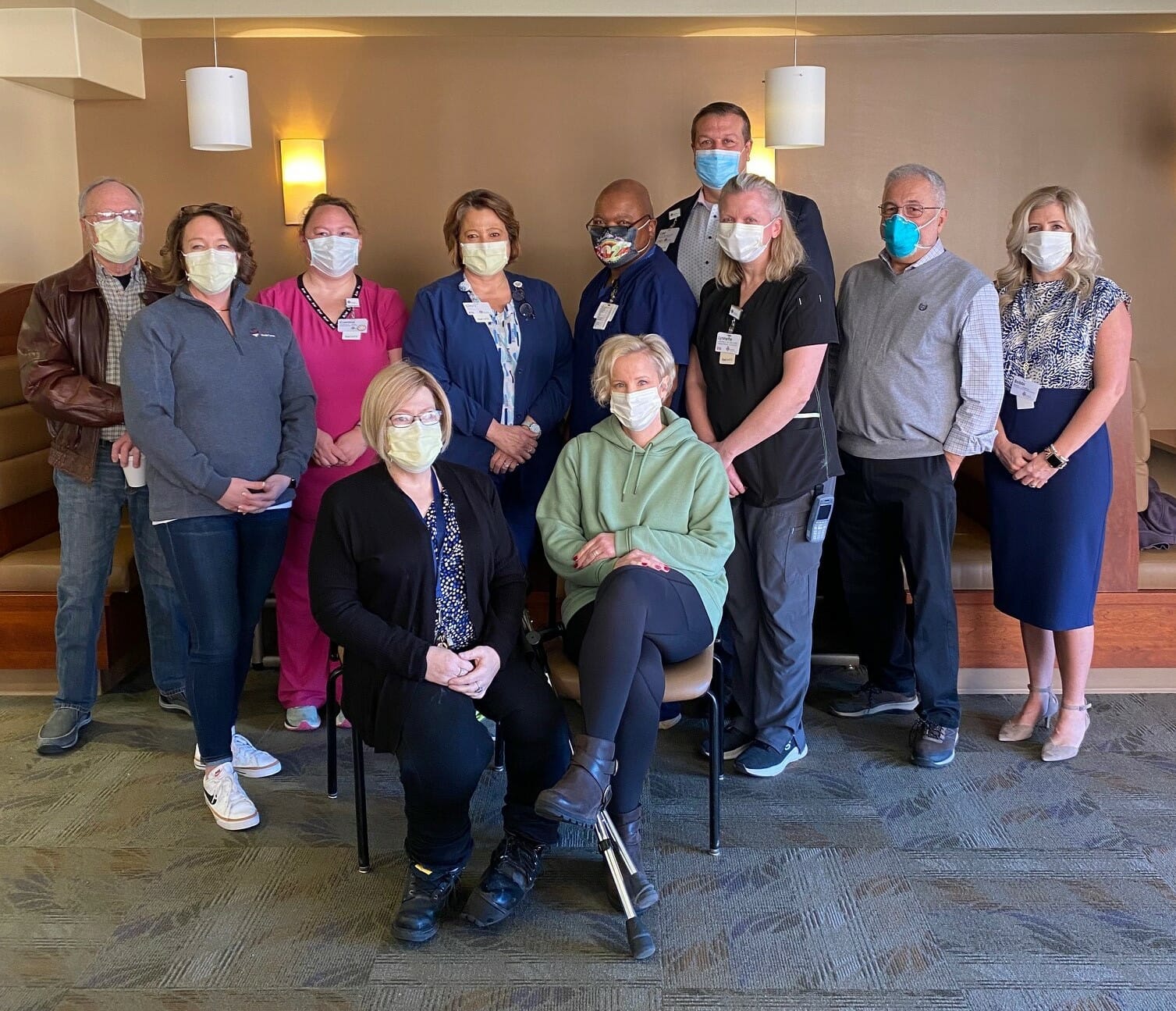 Guardian Angels Recognized at Burgess Health Center
Burgess Health Center is proud to announce the nominations of five Burgess employees for the Burgess Foundation Guardian Angel Award.
Erin Brekke, her father, John Coil, and her sisters Allison Johnson and Tami Coil, want to recognize and thank Corrina Schild, Cindy Vaughn, Steve Gordon and Lynette Dunham by nominating and donating in honor of their beloved mother, Trudy Coil.  These remarkable and caring individuals went above and beyond to care for Trudy, including difficult transitions of care, making sure her daily needs were met, and of course refilling her stash of Diet Coke.
"Trudy looked forward to each and every one of these invested caregivers," said Brekke. "They were all true angels providing reassurance and comfort for mom. There are so many special people here that have impacted mom or our family in such a positive way over all of these years".
Burgess Foundation's Guardian Angel program provides patients, family members, and friends a chance to show their gratitude to a physician, nurse, or another caregiver who has played an exceptional role in their lives. The Guardian Angel received an acknowledgment letter announcing that a donation has been made in their honor and given a custom-crafted lapel pin to wear proudly.
Did a caregiver at Burgess make a memorable difference for you or your family? If so, you can honor that special person in a highly visible way through Burgess Foundation's Guardian Angel program. It is more than a pin. When you take advantage of our Guardian Angel program, you also help ensure the future of outstanding health care in the region.
###
Photo rear, left to right: John Coil, Erin Brekke, Corrina Schild, Cindy Vaughn, Steve Gordon, Carl Behne, CEO, Lynette Dunham, Dr. John Garred, Bobbi Johnson, Foundation Director; front, left to right: Tami Coil and Allison Johnson.