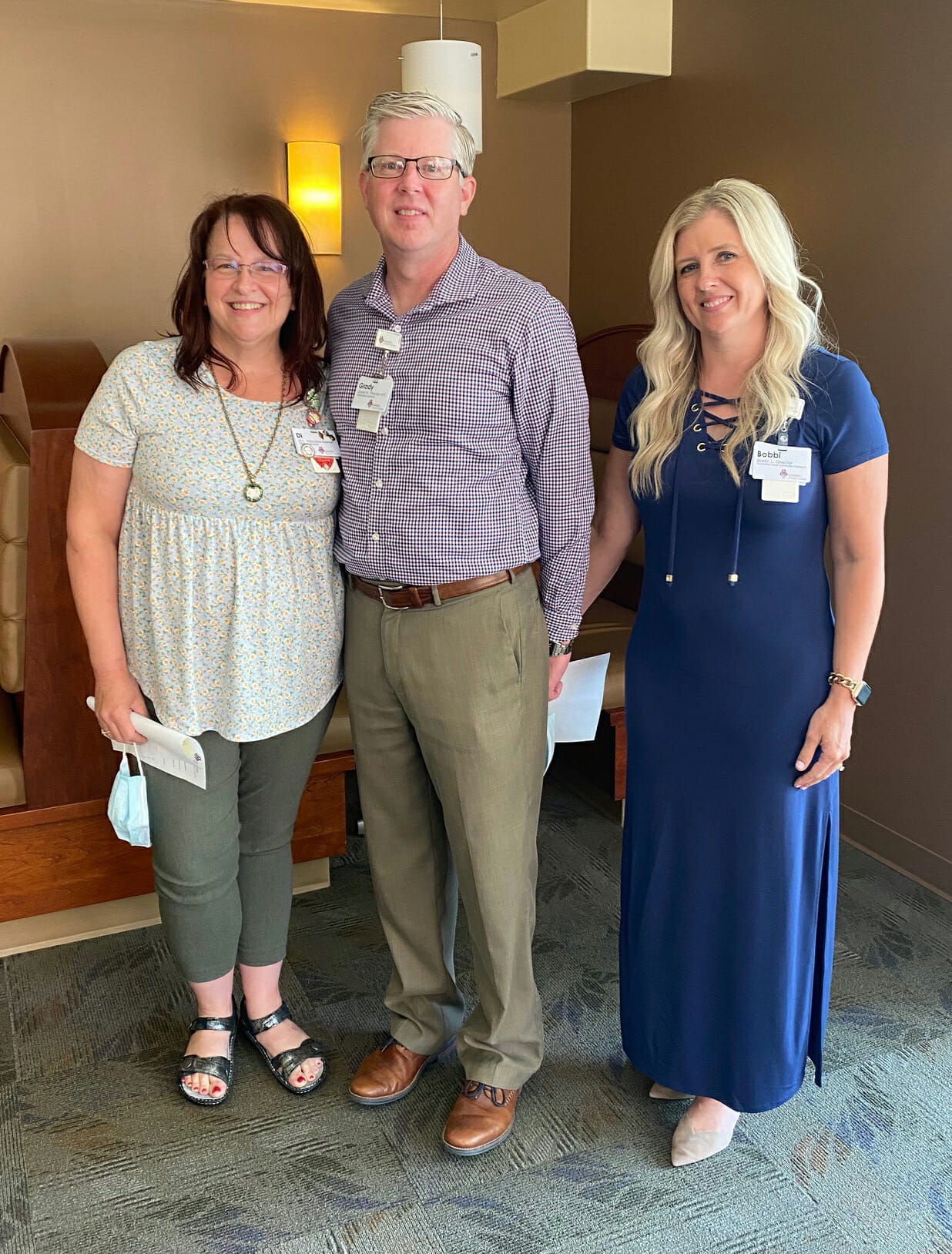 Guardian Angel Recognized at Burgess Health Center
Burgess Health Center is proud to announce the nomination of Grady Warner, Director of Information Technology (IT), for the Burgess Foundation Guardian Angel Award.
Di Lenz, previous staff member in the IT department, wanted to recognize Warner for offering her the best opportunities to grow her career at Burgess.
According to Lenz, Warner, as a manager and coworker, always has his door open. She says Warner puts his team's needs as top priority and lives our Burgess Mission, Vision, and Values in everything.
"16 years ago, Grady made a difference in my life by taking me, who had very little computer experience at the time, under his wing," said Lenz. "He took the time to train and educate me in the world of Information Technologies, supported my dream to learn more, and helped me with all the necessary steps to further my career at Burgess."
Lenz is the new Executive Assistant in the Quality Department at Burgess Health Center.
Burgess Foundation's Guardian Angel program provides patients, family members, and friends a chance to show their gratitude to a physician, nurse, or another caregiver who has played an exceptional role in their lives. The Guardian Angel received an acknowledgment letter announcing that a donation has been made in their honor and given a custom-crafted lapel pin to wear proudly.
Did a caregiver at Burgess make a memorable difference for you or your family? If so, you can honor that special person in a highly visible way through Burgess Foundation's Guardian Angel program. It is more than a pin. When you take advantage of our Guardian Angel program, you also help ensure the future of outstanding health care in the region.
###
Photo: Di Lenz, Grady Warner, and Bobbi Johnson, Foundation Director.