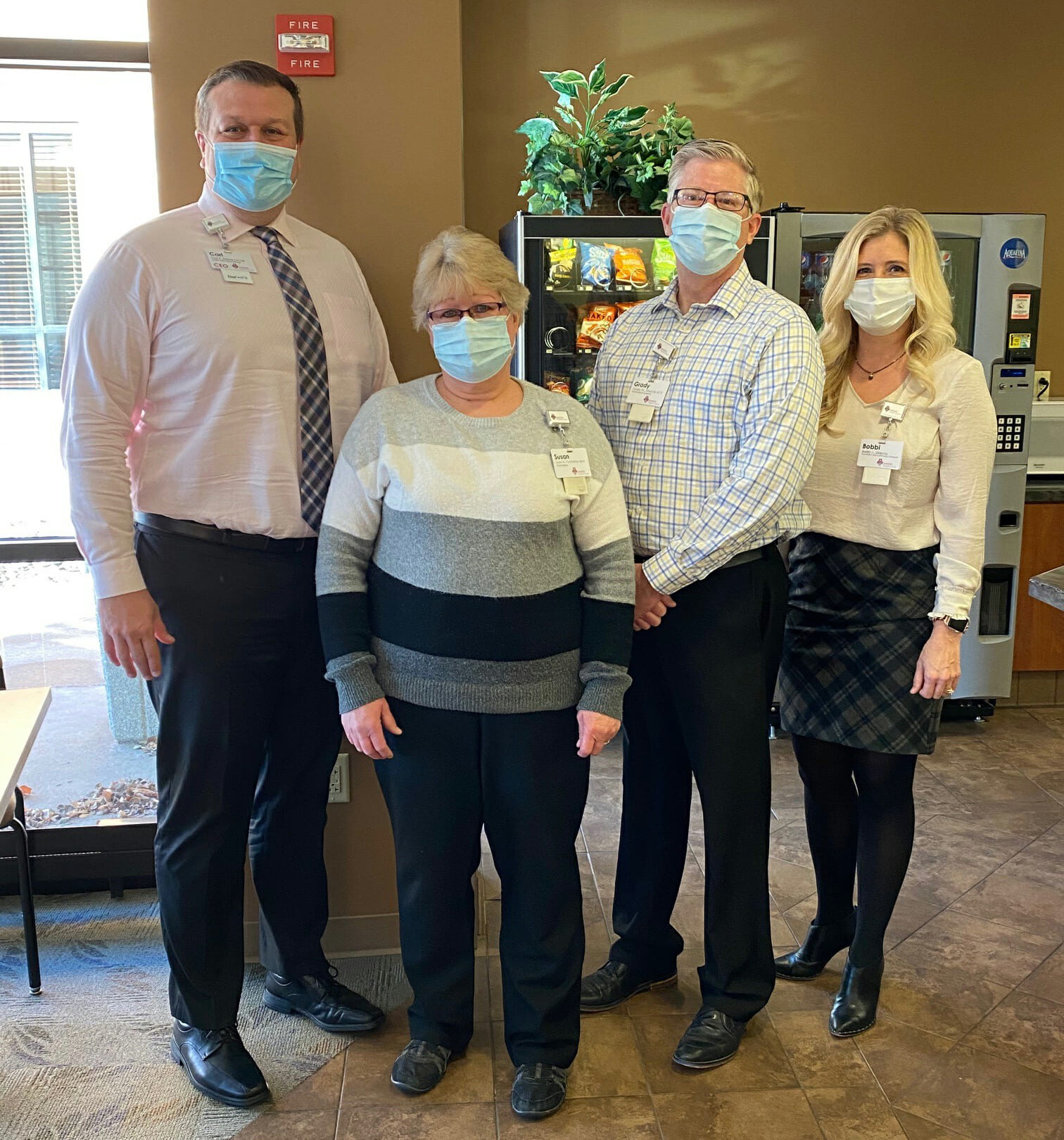 Guardian Angel Recognized at Burgess Health Center
Burgess Health Center is proud to announce the nomination of Susan Mann, purchasing assistant in the Materials Management Department, for the Burgess Foundation Guardian Angel Award.
Mann was nominated by Grady Warner, Director of Information Technology, who also serves on the Incident Command team for COVID-19 at Burgess.
"When we were made aware that COVID-19 was a growing threat to the well-being of all lives, Susan jumped in to help identify, organize, purchase, and distribute necessary supplies to ensure the safety of those at the hospital, clinics, home health, our providers, our EMT's, and our patients," said Warner.
Grady said she ensured the hospital had accurate inventory of personal protective equipment and helped setup secure storage. Mann also assisted in developing a minimal distribution model that would help ensure the staff had what they needed to continue providing patient care, as well as helping maintain other daily operations.
"Susan worked with our vendors, as well as new resources to get gloves, masks, eye protection, gowns, cleaning supplies, and much more," added Warner. "She never gave up."
Burgess Foundation's Guardian Angel program provides patients, family members, and friends a chance to show their gratitude to a physician, nurse, or another caregiver who has played an exceptional role in their lives. The Guardian Angel received an acknowledgment letter announcing that a donation has been made in their honor and given a custom-crafted lapel pin to wear proudly.
Did a caregiver at Burgess make a memorable difference for you or your family? If so, you can honor that special person in a highly visible way through Burgess Foundation's Guardian Angel program. It is more than a pin. When you take advantage of our Guardian Angel program, you also help ensure the future of outstanding health care in the region.
Visit www.BurgessHC.org/about/foundation/guardian-angel/ or call 712-423-9374 to make your nomination(s).
Photo: (left to right) Carl Behne, CEO, Susan Mann, Grady Warner, and Bobbi Johnson, Foundation Director.