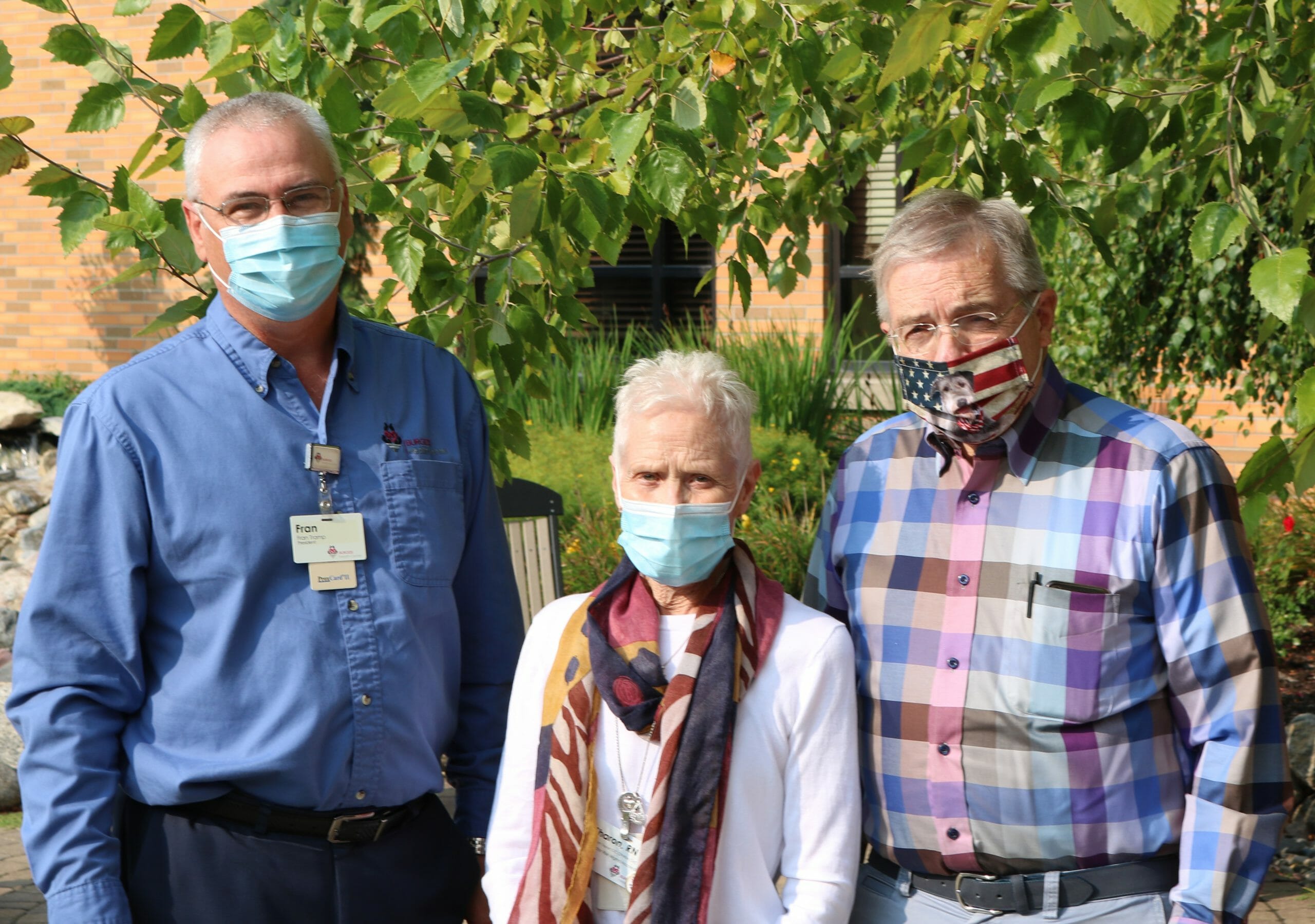 Guardian Angel Recognized at Burgess Health Center
Burgess Health Center is proud to announce the nomination of Fran Tramp, president of Burgess Health Center, for the Burgess Foundation Guardian Angel Award.
Sharon Taylor, Director of Risk Management/ Accreditation Services at Burgess Health Center, and husband, Gary, wanted to recognize and thank Tramp for his 27 years of service at Burgess, first as Chief Financial Officer, then Chief Operating Officer, and in his current role as president.
"His commitment to our patients, community, and staff has been evident to us as well as many others," said Taylor.
Taylor has worked at Burgess for 46 years under every CEO except the first and has seen leadership through the ups and downs.
"I appreciate working with Fran over the past 27 years," she said.  "I value not only his leadership but also his friendship."
Burgess Foundation's Guardian Angel program provides patients, family members, and friends a chance to show their gratitude to a physician, nurse, or another caregiver who has played an exceptional role in their lives. The Guardian Angel received an acknowledgment letter announcing that a donation has been made in their honor and given a custom-crafted lapel pin to wear proudly.
Did a caregiver at Burgess make a memorable difference for you or your family? If so, you can honor that special person in a highly visible way through Burgess Foundation's Guardian Angel program. It is more than a pin. When you take advantage of our Guardian Angel program, you also help ensure the future of outstanding health care in the region.
Visit www.BurgessHC.org/about/foundation/guardian-angel/ or call 712-423-9374 to make your nomination(s).
Photo: (left to right) Fran Tramp, president of Burgess Health Center, Sharon and Gary Taylor.