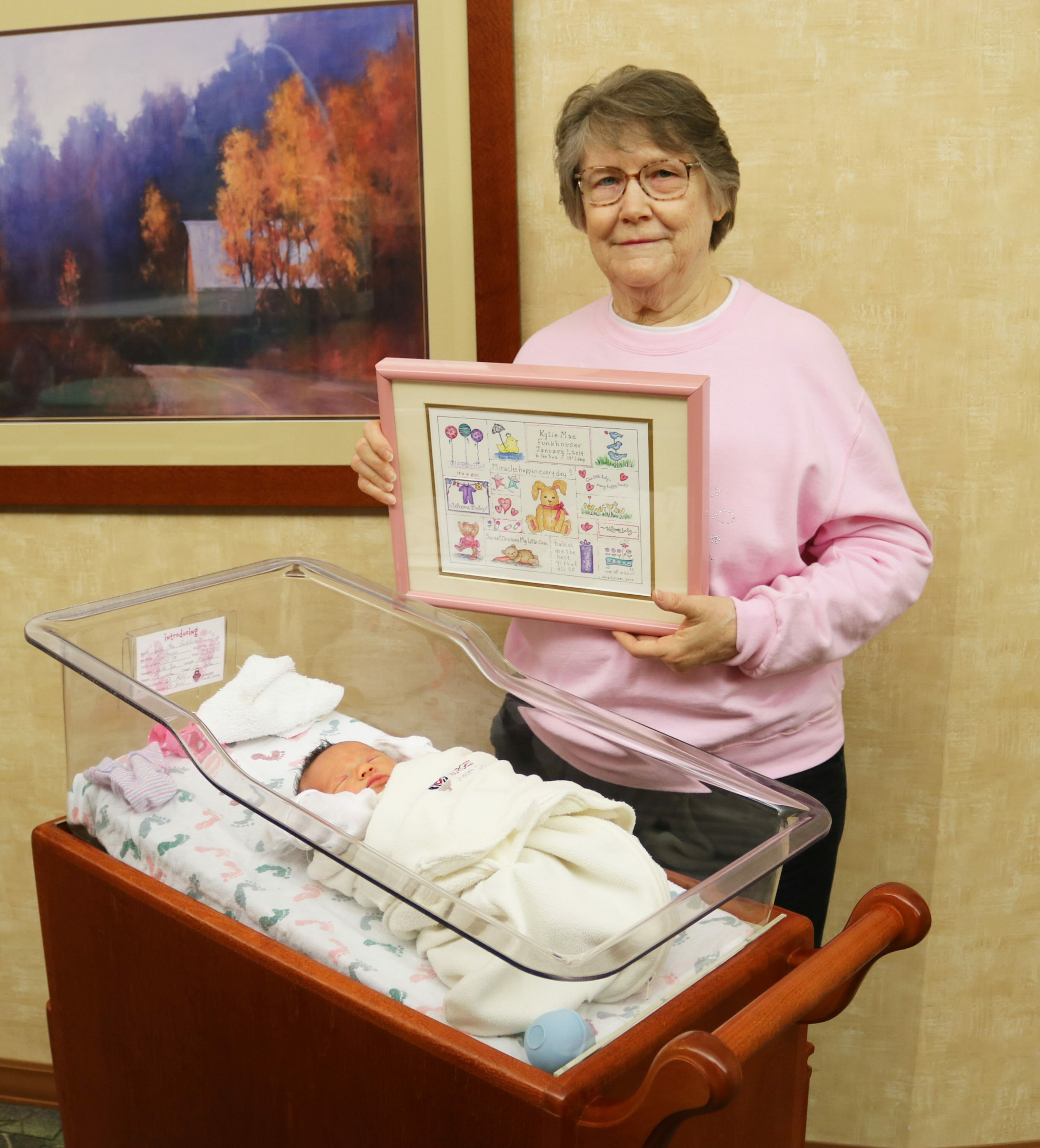 First Baby of the Year at Burgess Receives Auxiliary Gift
A baby girl, Kylie Mae Funkhouser, born January 1 at 9:37 a.m., was the New Year's Baby at Burgess Health Center. She weighed 6 lbs., 3 oz. and was 19 inches long.
As the Burgess Family Beginnings New Year's Baby, Kylie, and her parents received a personalized work of art made by Sue Cutler, chairperson of Burgess Health Center Auxiliary New Year's Baby Gift Committee.
If you would like to find out more about Burgess Family Beginnings or the Burgess Auxiliary visit www.BurgessHC.org.
Photo: Sue Cutler presents the New Year's Baby artwork to Kylie Funkhouser.