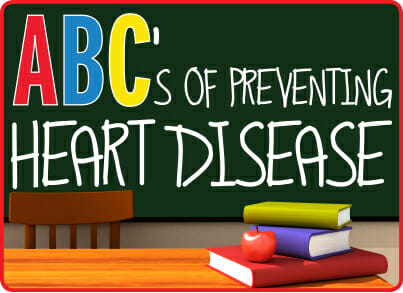 It is back to elementary school basics for Burgess Health Center's Wear Red for Heart Health Luncheon event on Valentine's Day, Wednesday, February 14. Burgess has organized presentations and more than a dozen booths to highlight education and the day's heart health theme, "ABC's of Preventing Heart Disease."
Doors of the Onawa Community Center open at 10:30 a.m. with education stations and fun booths. Staley's will provide a delicious buffet meal to be served at approximately 11:30 a.m.
Molly Schooley, PA-C will discuss "Prevention of Heart Disease with Healthy Living." Molly works as a physician assistant with a special interest in endocrinology including diabetes, thyroid disorders, lipid management, and osteoporosis. She contributes to the delivery of quality healthcare and advocates for wellness.
Registration cost is $10 if paid on or before February 8, and $12 after that date. Active Burgess volunteers get $2 off the price of registration. Registration forms are available at all Burgess locations. Individuals may also register by calling (712) 423-9200.