Burgess Health Center – Building for our Future
Update 1/27/2023:
The Emergency Department and Specialty Clinic additions are complete, and seeing patients. Phase two of renovations has begun in the surgical department. the main lobby and interior offices.
---
In August 2021, Burgess Health Center launched an $18.1 million investment in the local communities we serve. This 26-month expansion and renovation project seeks to expand access, improve privacy, and respond to current and future infectious diseases in our facility. During construction, all hospital departments will remain open and operational.
The substantial phases in this project are comprised of expanding our available Specialty Clinic space for both Burgess and visiting specialty providers, more than doubling its current size and adding a dedicated entrance. This clinic relocation will also allow the cardiology clinic to move inside the Health Center, making coordinating care for those patients more convenient. In addition to the clinic expanding, our Emergency Department, Infusion Services, and Surgical Service areas will also grow, allowing added patient privacy and access to care when needed. Once the new construction phases of the project are complete additional improvements will be made to patient registration, the business office, support areas, educational spaces, waiting areas, and the gift shop.
Burgess chose Graham Construction Company based out of Omaha and Des Moines as the general contractor for this project. Their values and relationship-building abilities make them one of the top healthcare contractors in the Midwest. Partnering with Graham Construction is CMBA Architects, also based out of Sioux City and Des Moines. Their focus is patient care, well-being, experience, and most importantly, health. All these align with Burgess' vision to be the best rural healthcare system in America.
Below are 3-D architectural renderings of the exterior of Burgess Health Center.
The new Emergency Department entrance and garage bays.
New entrance to the hospital and Specialty Clinics to the south.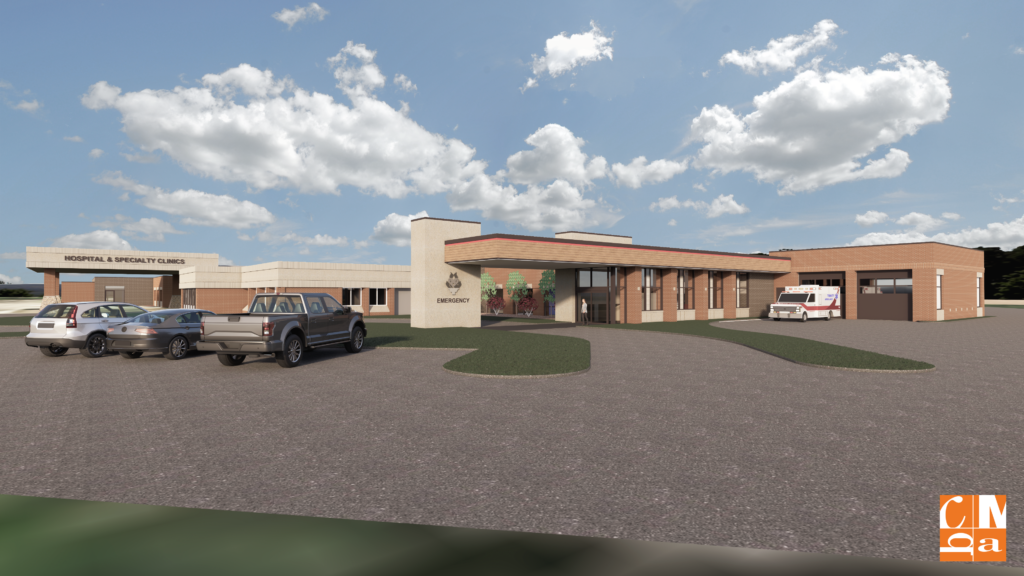 The new Emergency Department entrance and garage bays.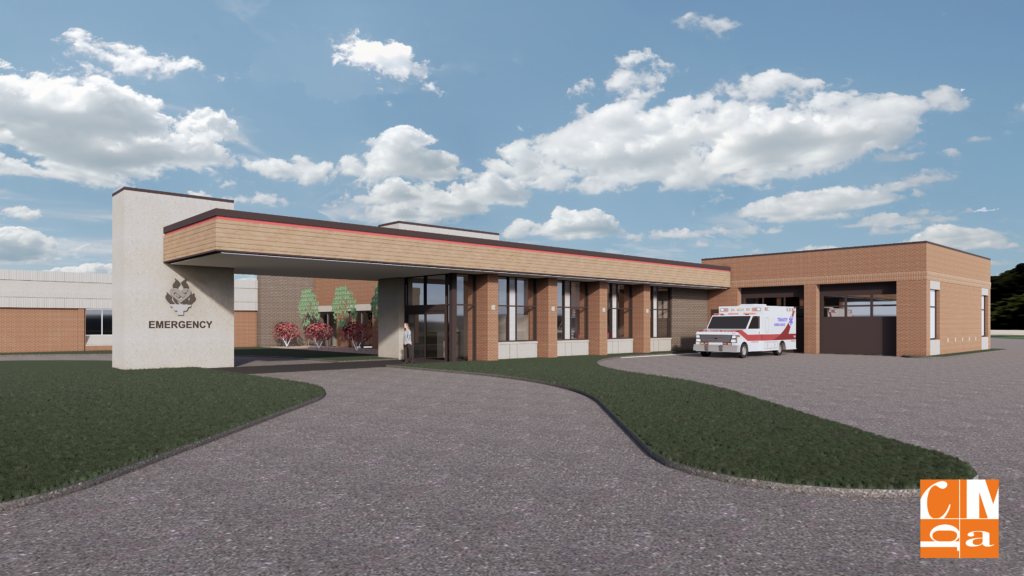 The new entrance to Rehabilitation Services.