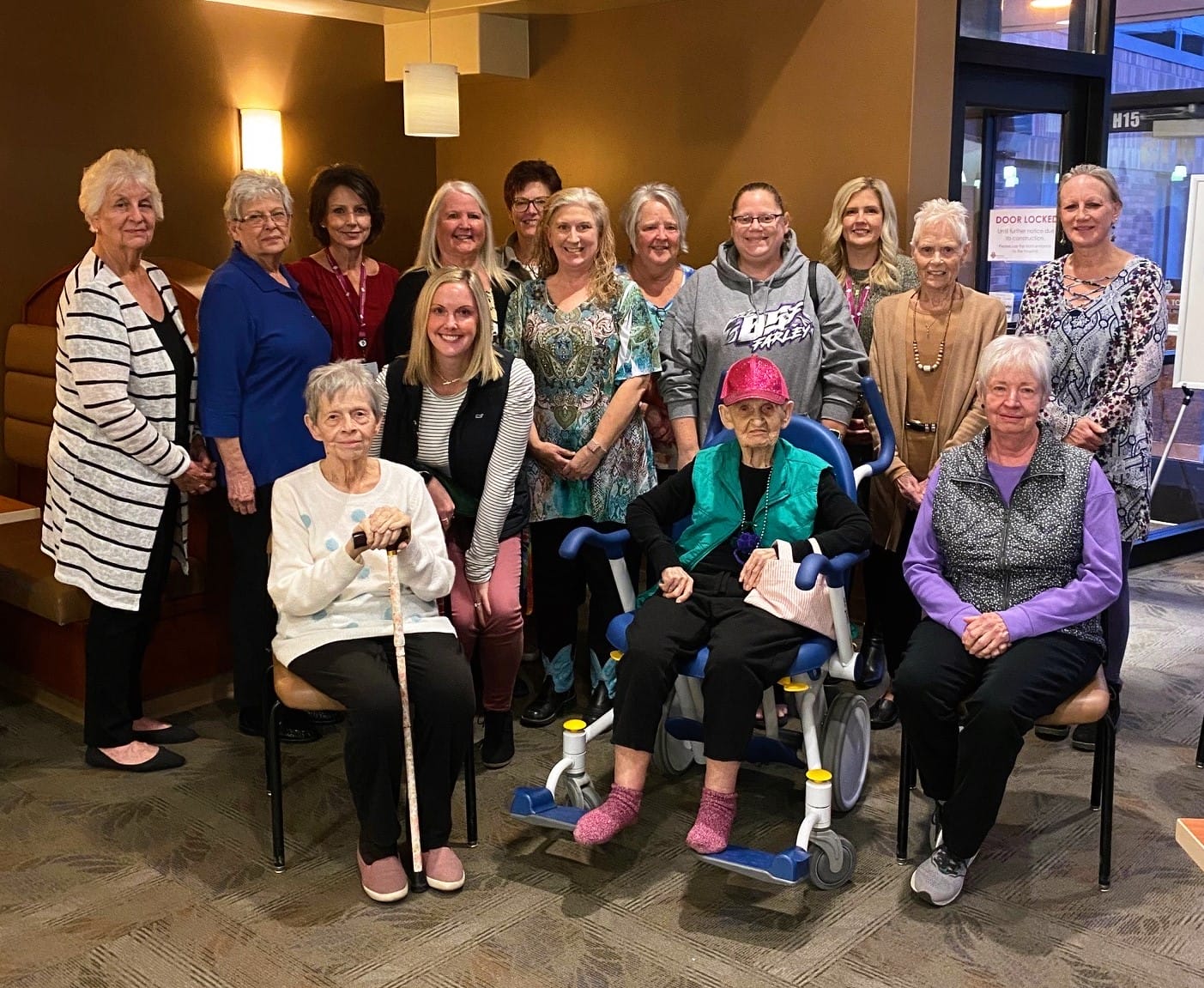 Burgess Auxiliary Celebrates 60 Years of Remarkable Giving, Honors Dedicated Members at Special Reception
The Burgess Auxiliary recently marked a significant milestone by commemorating 60 years of dedicated service. A special reception was held on Thursday, November 16, at Burgess Health Center, where heartfelt gratitude was extended to the remarkable individuals who have contributed their time, passion, and commitment over the past six decades.
The Burgess Auxiliary, along with the Burgess Gift Shop and ACT II, has been a driving force behind the success of numerous fundraising initiatives to enhance the quality of healthcare services that Burgess Health Center provides. The collective impact of these dedicated groups has resulted in donations exceeding $450,000, contributing significantly to the purchase of essential equipment and meeting various patient needs.
The commitment and selflessness displayed by the Burgess Auxiliary members, the Burgess Gift Shop, and ACT II have left a mark on the communities we serve. Their tireless efforts have not only enhanced the quality of care at Burgess Health Center but have also touched the lives of countless individuals who have benefited from their generosity.
In a strategic move to streamline and strengthen the impact of these accomplishments, the Burgess Auxiliary, ACT II, and the Burgess Gift Shop will now transition to align under the Burgess Foundation. This transition marks a new chapter in the organization, ensuring a more cohesive and integrated approach to fundraising and supporting the healthcare needs of our communities.
The Burgess Foundation is committed to building upon the incredible legacy of the Burgess Auxiliary, ACT II, and the Burgess Gift Shop. Thank you for your compassion, your dedication, and your commitment to Burgess Health Center. Your legacy will live on through the Burgess Foundation, touching lives and spreading hope for generations to come.
Photo: (back) Gloria Hausman, Cheryl Warner, Teresa Butler, Brenda Howland, Patty Sandmann, Michele Waples, Dawn Cass, Alicia Farley, Bobbi Johnson, Sharon Taylor, Mary Tramp, (front) Lou Hewitt, Jessica Hupke, Lorraine Davis, and Elaine Eisele.