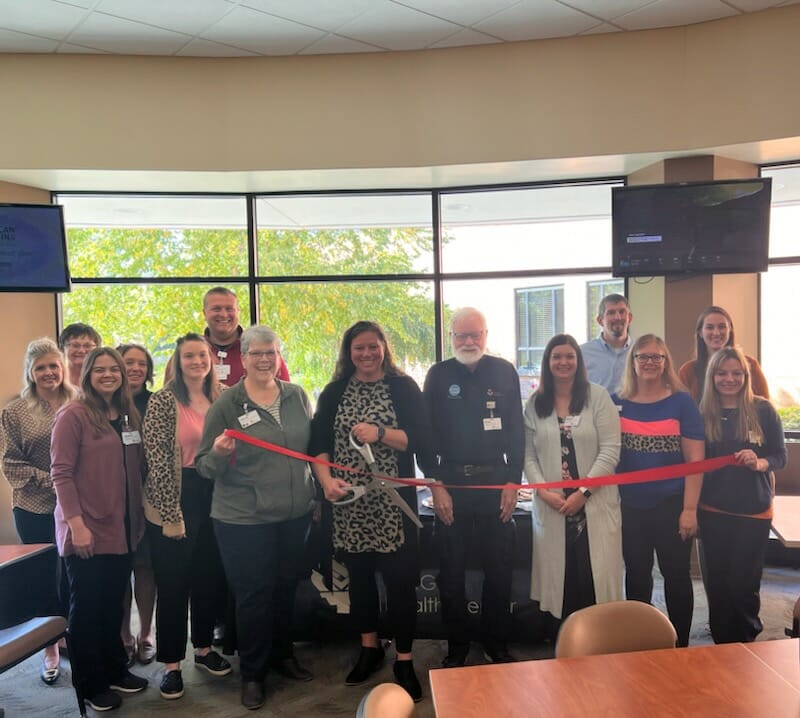 Burgess Mental Health Celebrates 35 Year Anniversary
The team at Burgess Mental Health celebrated 35 years of providing a broad range of outpatient counseling and therapy services to individuals, families, and couples of all age groups. Founded in 1987, the department started with one therapist and has spent the last 35 years advancing the behavioral healthcare services offered. Today, the department has 13 employees and serves over 600 patients in over 5,000 sessions annually.
"We could not be happier to celebrate thirty-five years of service in Monona County and surrounding areas," says Jenn Skaff, Director, and Therapist at Burgess Mental Health. "The work we do isn't always easy, but it's essential for our family members, community members, and neighbors that struggle with mental health. We want to help our communities to become a happier, healthier place to live."
In addition to the primary location on the Burgess campus in Onawa, a satellite office is located in Mapleton. Walk-in clinics are held every Saturday from 9 a.m. – 12 p.m. on a first come, first serve basis. Psychiatric services are also provided in person and via a secure live-video telehealth connection by a board-certified psychiatrist and a psychiatric physician's assistant.
If you or someone you know could benefit from an appointment with one of our Burgess Mental Health team members, please call 712-423-9160 or seek a referral from your primary healthcare provider. For more information on the services offered, please visit www.BurgessHC.org.
###
Photo (Front L to R): Jessica Gross, Sara Keenan, Jayna Woolridge, Jenn Skaff, Director of Mental Health, Greg Nooney, Dr. Kelsey Sigler, Amber Jones, Jessica Cox. (Back L to R): Bobbi Johnson, Foundation Director, Geri Johnson, Erin Brekke, Carl Behne, CEO of Burgess Health Center, Rob Meyer, and Tori Vogt.