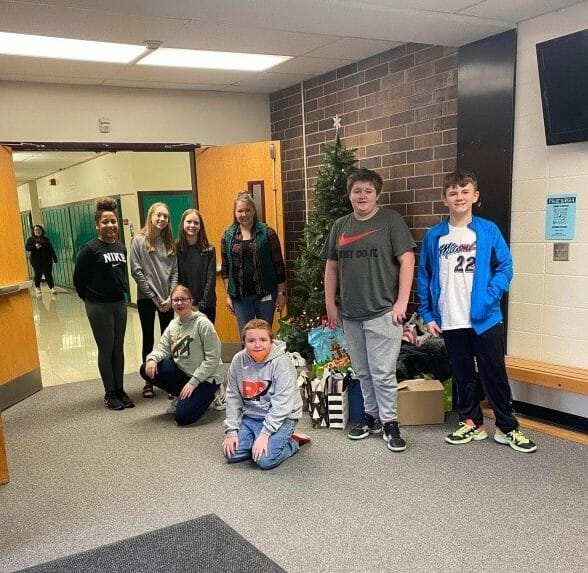 Learning for Life Giving Tree
The West Monona Middle School Student Council put together a giving tree where employees and students were able to donate items to provide to families that are involved in the Learning for Life Program. This was a great way to give a little extra to the families who wished to participate. A special Thank You to Stephanie Fredrickson for thinking of our program and getting this organized!
The Learning for Life program also offered a safe and virtual way to talk with Santa on December 16, 2021. The children were able to tell Santa what they wanted for Christmas and Santa read a book with them. There were five families in attendance with 10 children.
Learning for Life is a free home visiting program for families with children prenatal through age 5, or kindergarten entry. Through educational activities and helpful information, this program focuses on your child's growth and development to create an eager learner that's ready for school. If you're interested in joining our program, please contact Burgess Health Center's Public Health, Learning for Life Program, at 712-423-9253. Sara Keenan or Kaylee Kirkpatrick would be happy to talk to you about this exciting and beneficial program available in Monona County!
The Learning for Life Program is funded by grants from the Harrison, Monona and Shelby Early Childhood Iowa Board and the Harrison, Monona and Shelby Decategorization Board and ICAPP grant funding.
###
Pictured from left to right: Georgia Jones, Chloe Broer, Brooklynn Hupke, Stephanie Fredrickson, Riley Needd, Drew Bryan, Parker LaBrie, and Breckin Anderson.