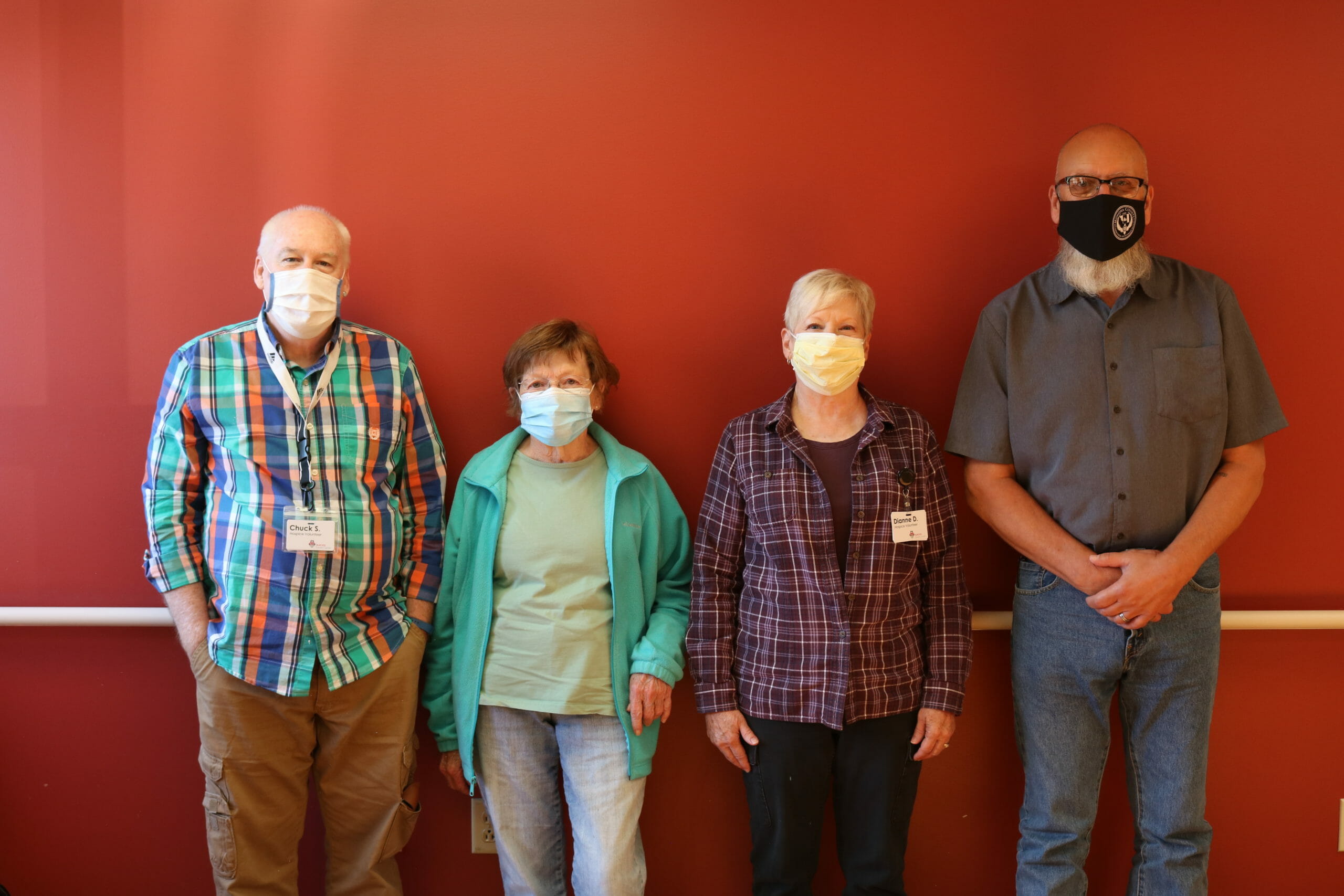 Burgess Health Center Certifies Four New Hospice Volunteers
Burgess Health Center is proud to announce the certification of four new hospice volunteers.  Chuck Snow, Marge Hall, Dianne Derr and Don Thompson have all completed the required hospice training needed for the program.  Bringing a total number of volunteers for Burgess to 15.  Our volunteers are involved in a wide range of rolls and travel throughout Monona County to provide exceptional care.
The support our hospice volunteers provide is vital. They take on many roles.  They are drivers, receptionists, caterers, and caretakers to name a few. Above all though, they are a fantastic support system to our patients and their families when going through the end-of-life process.
"We would not be able to provide hospice service to our patients if we did not have wonderfully caring volunteers," said Jenny Kenney of Burgess Home Health/Hospice. "We are truly blessed to have this great group of volunteers working with our patients and their families. Our volunteers are a special group of people, they are caring and compassionate."
Photo: Chuck Snow, Marge Hall, Dianne Derr, Don Thompson