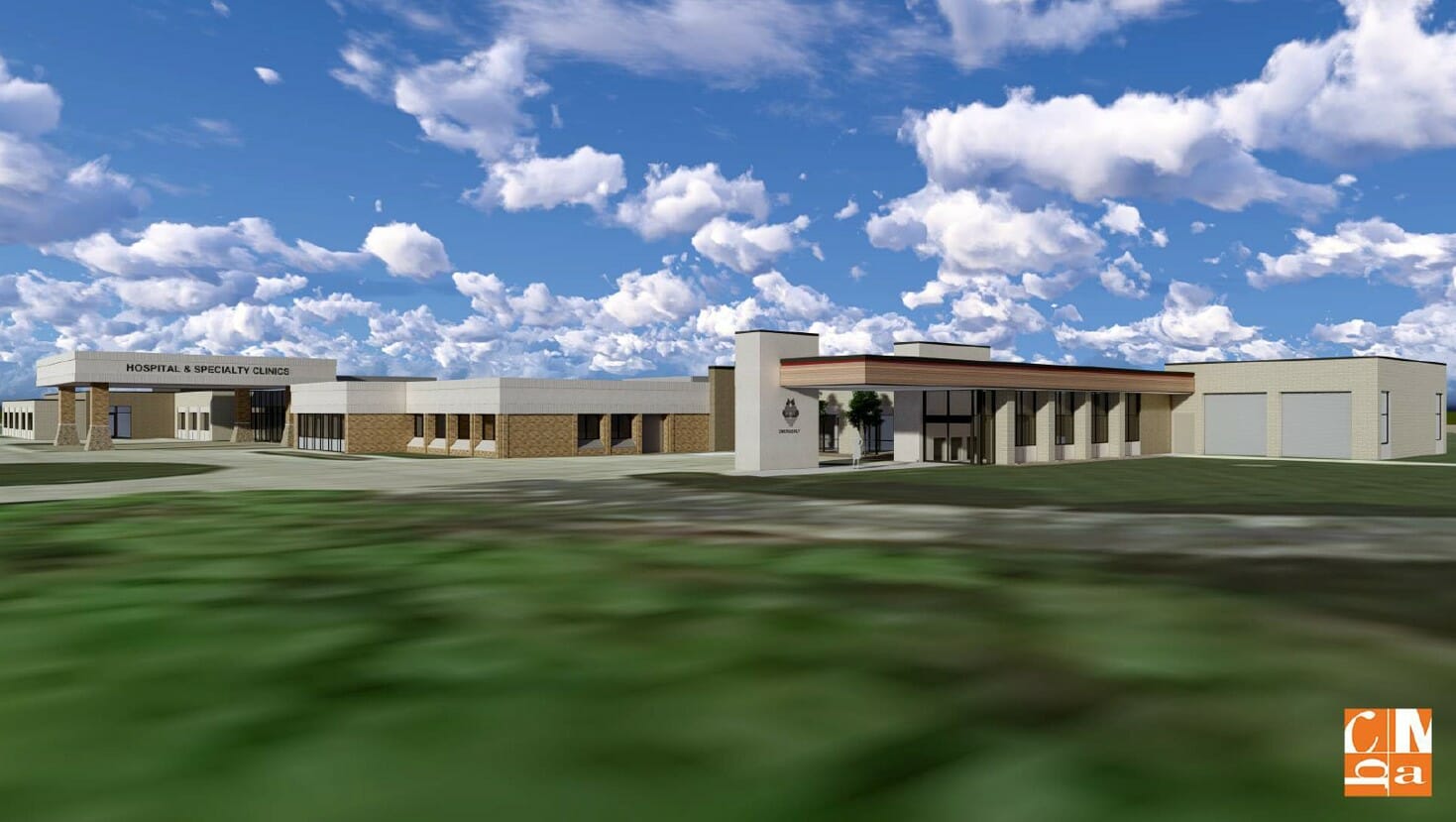 Burgess Breaks Ground on Clinical and ED Expansion
Burgess Health Center announced it is launching an $18.1 million investment in the local communities we serve. This 26-month expansion and renovation project to expand access, improve privacy, and respond to current and future infectious diseases kicks off this week at Burgess Health Center, located at 1600 Diamond Street, Onawa, Iowa. During construction, all hospital departments will remain open and operational.
The substantial phases in this project are comprised of expanding our available Specialty Clinic space for both Burgess and visiting specialty providers, more than doubling its current size and adding a dedicated entrance. This clinic relocation will also allow the cardiology clinic to move inside the Health Center, making coordinating care for those patients more convenient. In addition to the clinic expanding, our Emergency Department, Infusion Services, and Surgical Service areas will also grow, allowing added patient privacy and access to care when needed. Once the new construction phases of the project are complete additional improvements will be made to patient registration, the business office, support areas, educational spaces, waiting areas, and the gift shop.
Preparation for construction of the new Emergency Department will begin to the North of the hospital on Wednesday, August 25, with additional work to the East for the Specialty Clinic taking place in the weeks to follow. Patients will notice some minor road disruptions and rerouting of traffic during this time.
Burgess chose Graham Construction Company based out of Omaha and Des Moines as the general contractor for this project. Their values and relationship-building abilities make them one of the top healthcare contractors in the Midwest. Partnering with Graham Construction is CMBA Architects also based out of Sioux City and Des Moines. CMBA's focus is on patient care, well-being, experience, and most importantly, their health. All these align with Burgess' vision to be the best rural healthcare system in America.
Graham Construction and the Burgess Plant Operations teams are working diligently to make these disruptions minimal and appreciate your patience while we grow to better serve your needs. Please be on the lookout for construction equipment moving around the campus, as well as frequent updates about the project.