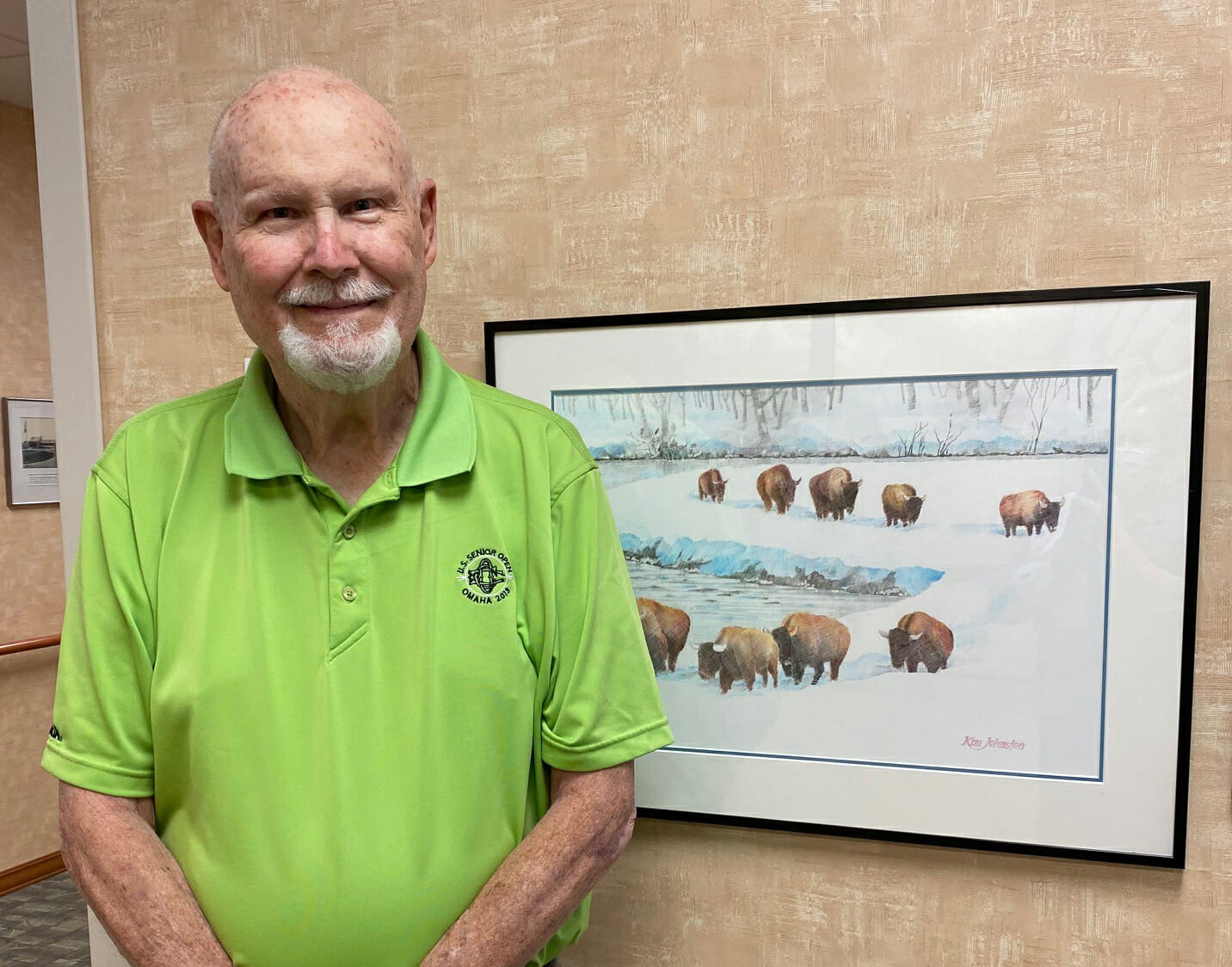 Onawa Native Displays Artwork at Burgess
Burgess Health Center is proud to display the drawings of Onawa native, Kim Johnston, on the art gallery wall near inpatient services. Eight pieces of Johnston's collection will be on display for the next few months.
Johnston, who was raised in Onawa, Iowa, graduated from Central High School in 1962.  He recalls falling in love with drawing as early as the first grade. Even having his first published piece of art in the High School Album.
In 1976, while in the Air Force, Johnston was selected among hundreds of other military artists to create a piece of work about important events in military history.
Now, retired and living in Ardmore, Texas, with wife Becky, he finds his most creative times to be in the middle of the night until dawn. He uses Prismacolor pencils, graphite, electric and kneaded erasers, and has been known to use up to 15 different colors in one drawing. An average piece takes about 21 hours to complete, dependent on his golf schedule.
"It is an absolute privilege to exhibit these stunning works of art," exclaimed Carl Behne, CEO of Burgess Health Center. "Not only do they dress up our hallway, but they offer our patients and staff a moment to pause, reflect and appreciate each piece."
For more information about the works on display, please call 712.423.2311. As a result of the hospital safety precautions because of COVID, the art gallery is only available for viewing for staff, patients, and their designated visitors at this time.
Pictured: Kim Johnston in front of "Black Hills Bison".