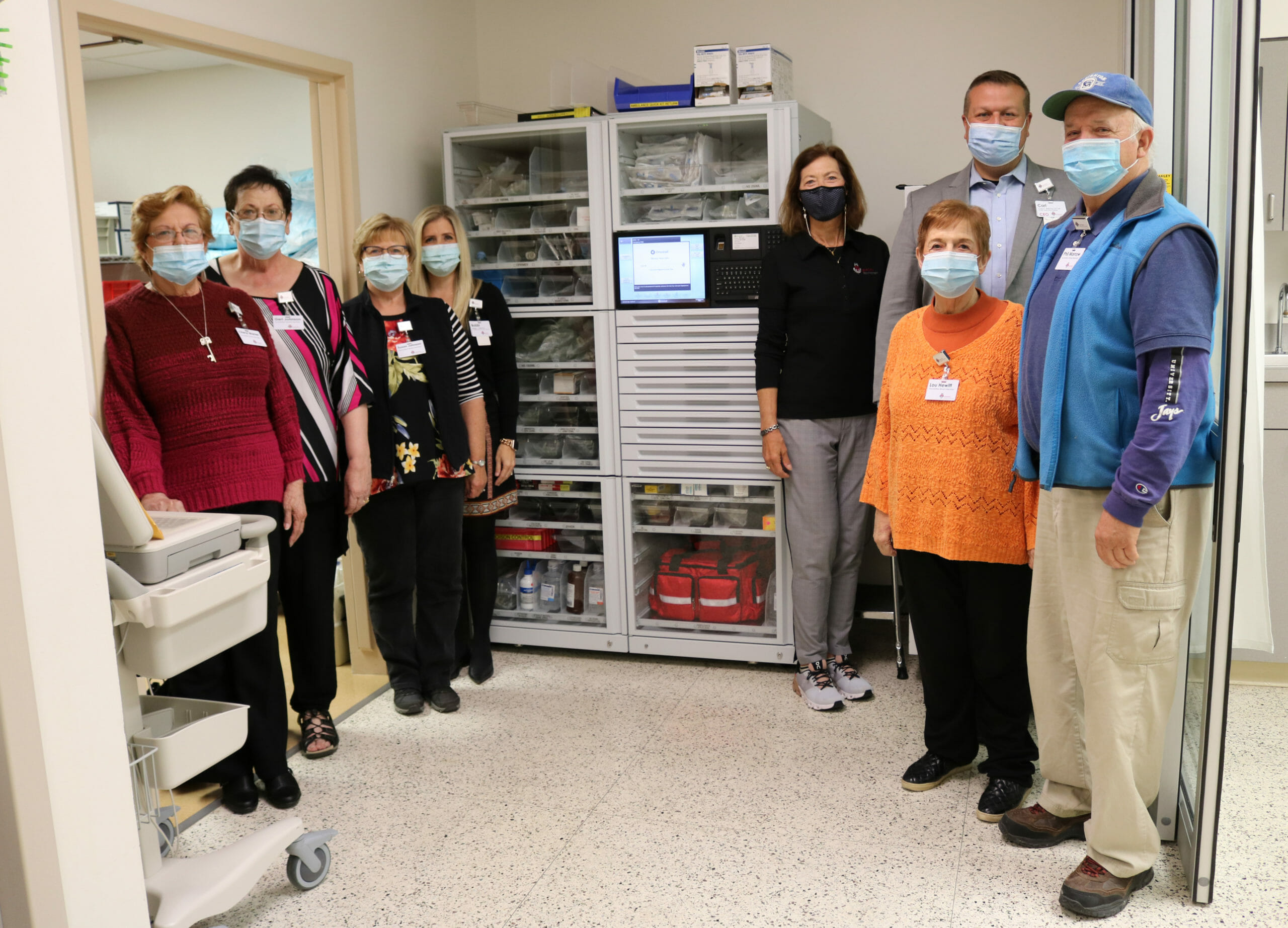 Burgess Foundation Purchases Omnicell Units
Members of the Burgess Foundation board viewed the new Omnicell unit in the Emergency Department at Burgess Health Center this week. The Foundation board purchased this new unit and the operating system in the Surgery Department's Omnicell with funds raised at the annual Poinsettia Ball, held virtually December 7-12, 2020.
Omnicell is a cloud-based solution and technology-enabled service that enhances safety and efficiency in central pharmacy and point-of-care dispensing.  Staff can review and select medication orders remotely from virtually any hospital workstation and issued from the Omnicell automated dispensing cabinet.
Burgess Health Center has been using Omnicell medication management solutions to help ensure the delivery of medications to our patients is efficient and safe.
PHOTO: (L to R) Cheryl Warner, Geri Johnson, President of the Foundation Board, Susan Johnson, Bobbi Johnson, Foundation Director, Kathy Westergaard, Carl Behne, CEO of Burgess Health Center, Lou Hewitt, and Phil Morrow.  (Not pictured: Tammy Bramley, Scott Brekke, LaRae McKinven, and Chrissy Westendorf.