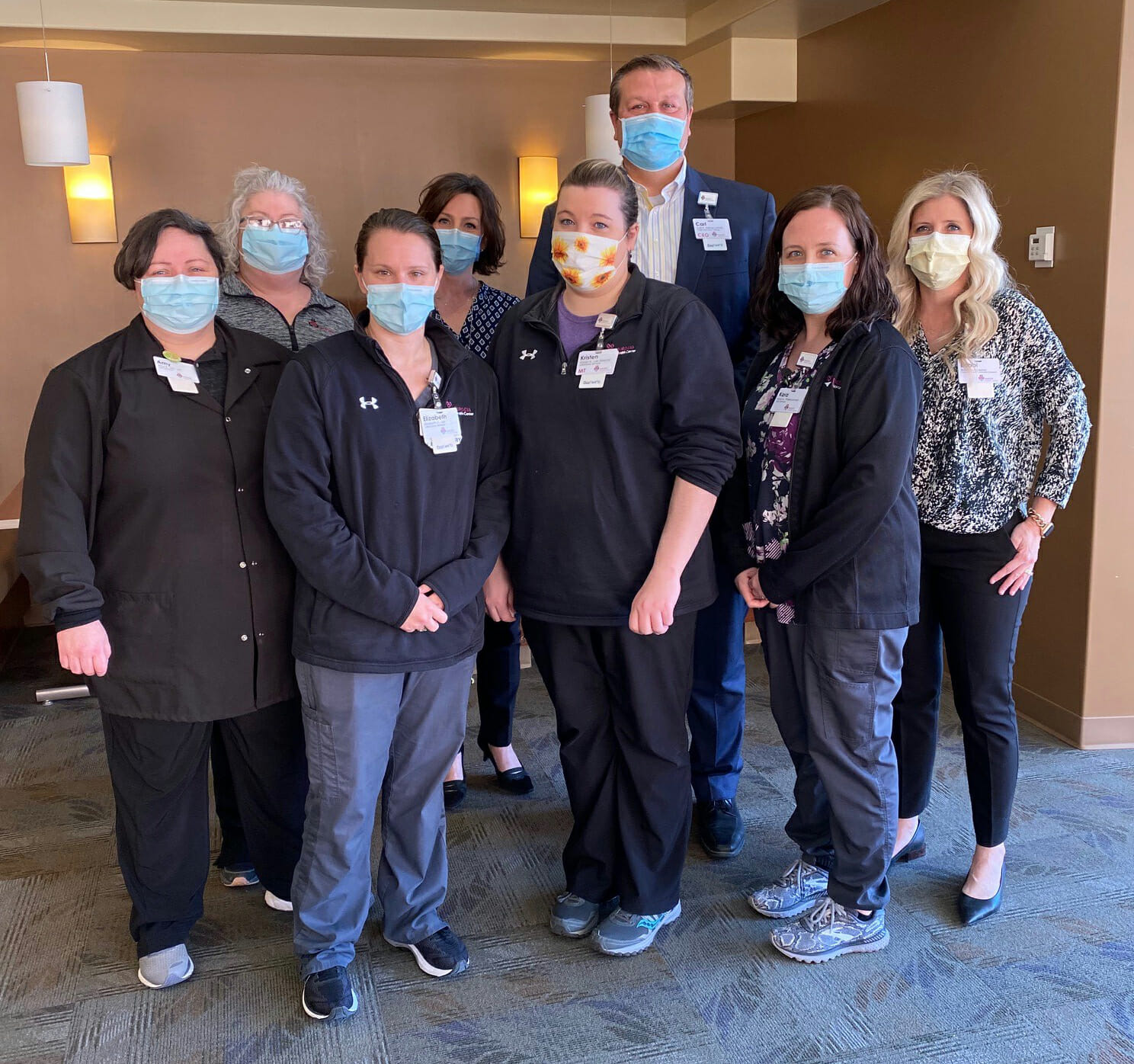 Guardian Angel Recognized at Burgess Health Center
Burgess Health Center is proud to announce the nomination of Kristen Burd, Director of the Laboratory Department, for the Burgess Foundation Guardian Angel Award.
Elizabeth Cvrk, along with fellow team members, wants to recognize Burd for her hard work over the past year in developing a safe and efficient work environment. They said she anticipates the needs of her department and puts forth great effort in obtaining the best resources the lab needs to be able to perform effectively and accurately. Kristen has worked to establish a standard of accountability, which results in a healthy, consistent workplace.
"Kristen is hard-working, perceptive, strives to be fair, loves to laugh, compassionate, intellectual, and a protector," said Cvrk. "We are thankful for her."
Burgess Foundation's Guardian Angel program provides patients, family members, and friends a chance to show their gratitude to a physician, nurse, or another caregiver who has played an exceptional role in their lives. The Guardian Angel received an acknowledgment letter announcing that a donation has been made in their honor and given a custom-crafted lapel pin to wear proudly.
Did a caregiver at Burgess make a memorable difference for you or your family? If so, you can honor that special person in a highly visible way through Burgess Foundation's Guardian Angel program. It is more than a pin. When you take advantage of our Guardian Angel program, you also help ensure the future of outstanding health care in the region.
Photo: (back L to R), Judy Meadows, Teresa Butler, Carl Behne, and Bobbi Johnson. (front L to R) Amy Everhart, Elizabeth Cvrk, Kristen Burd, and Kara Archer.