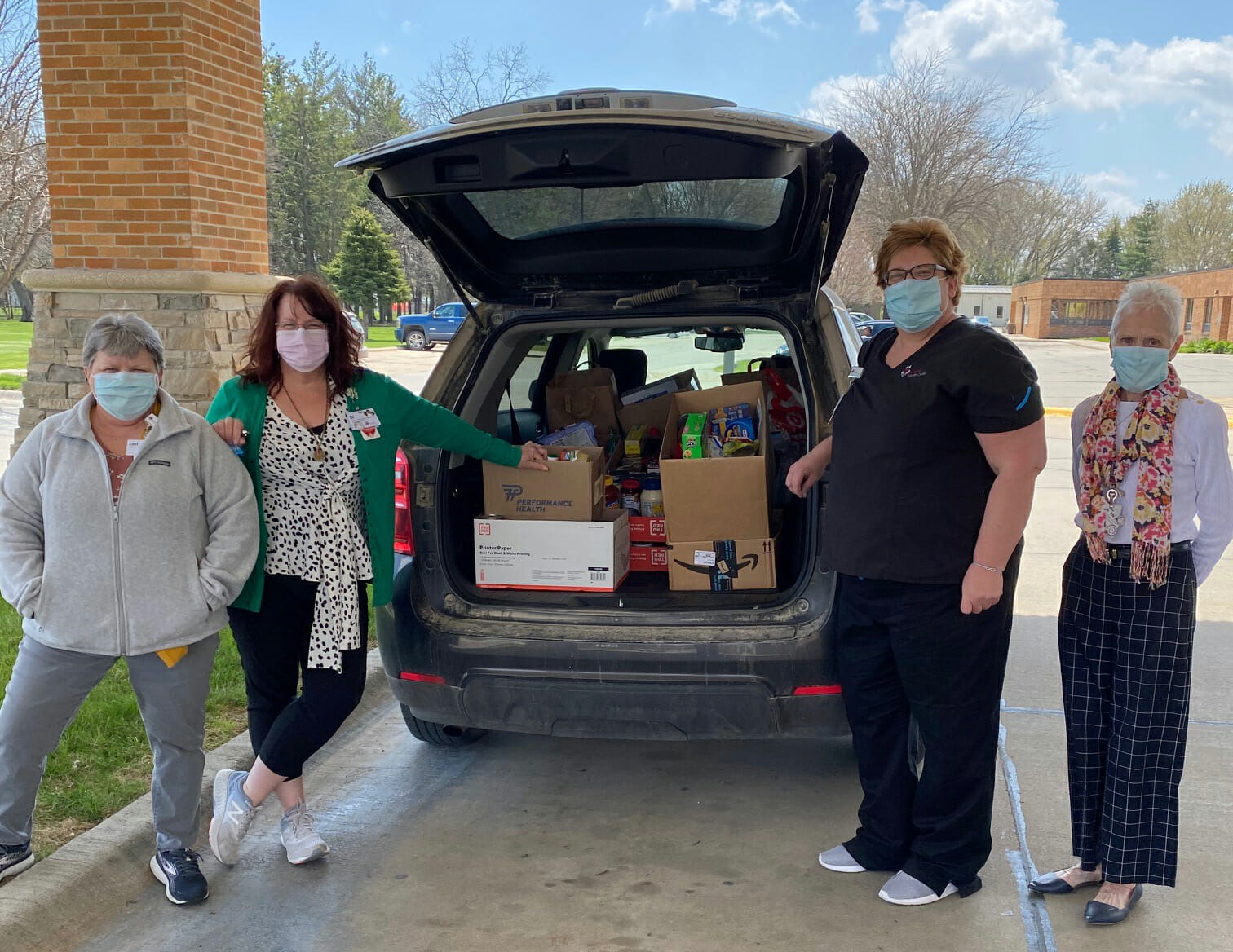 Burgess People Care Hosted Food and Supplies Drive
Burgess People Care hosted a 'food drive' breakfast in the cafeteria at Burgess Health Center on Wednesday, April 19.  Egg bakes, muffins, and fruit were served to staff in return for non-perishable food and cleaning supplies.
Employees from the hospital and area clinics came together to donate hundreds of non-perishable food items and cleaning supplies.  In addition, $350 in cash donations were brought in as well. Burgess People Care members Janie Schlitter, Brooke Mills, Sharon Taylor, and Lori Jensen were on-hand to receive the donations.
All food and cash donations were given to West Central's food pantry for Monona County.
PHOTO: (L to R) Lori Jensen, Di Lenz, Brooke Mills, and Sharon Taylor.