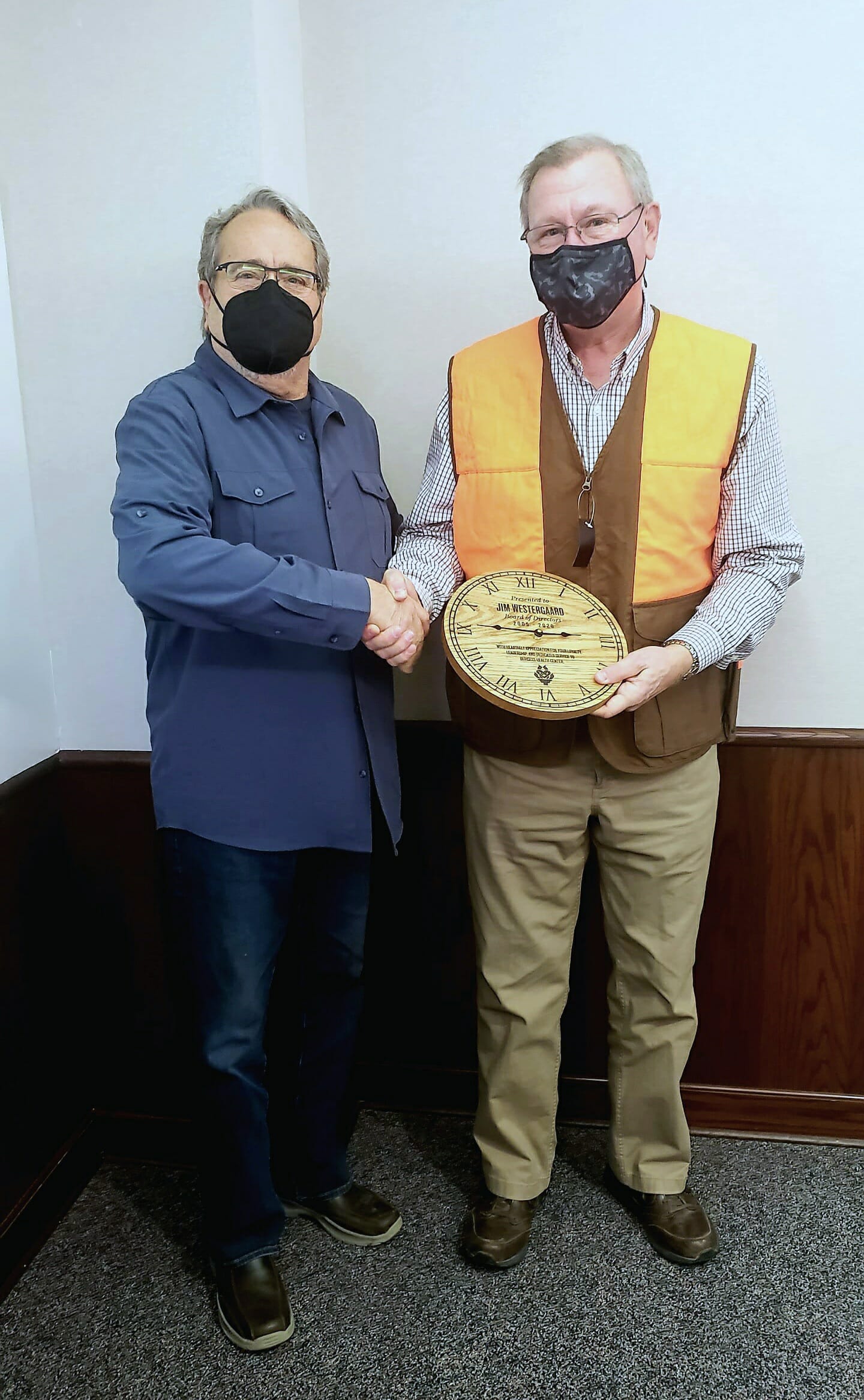 Westergaard Retires from Burgess Governing Boards After 15 Years
Jim Westergaard, chairman of the Burgess Health Center Board of Directors, retired in September of 2020 after 15 years of service.  Unfortunately, due to COVID and gathering restrictions, celebrating his tenure was delayed to Monday, March 22, 2021.
"Burgess has been very fortunate to have Jim serve on our board the last 15 years," stated Carl Behne, Chief Executive Officer of Burgess Health Center. "We appreciate his strong leadership and commitment to our organization, and we are grateful for his many contributions to Burgess' success. We extend our gratitude and best wishes to him."
Westergaard was present through the navigation of numerous healthcare legislations, physician recruitment, hospital and service line expansions, to name a few. He also fully supported the Foundation Board and their goal of donating $1 million dollars for the purchase of new equipment at Burgess Health Center over the last 5 years.