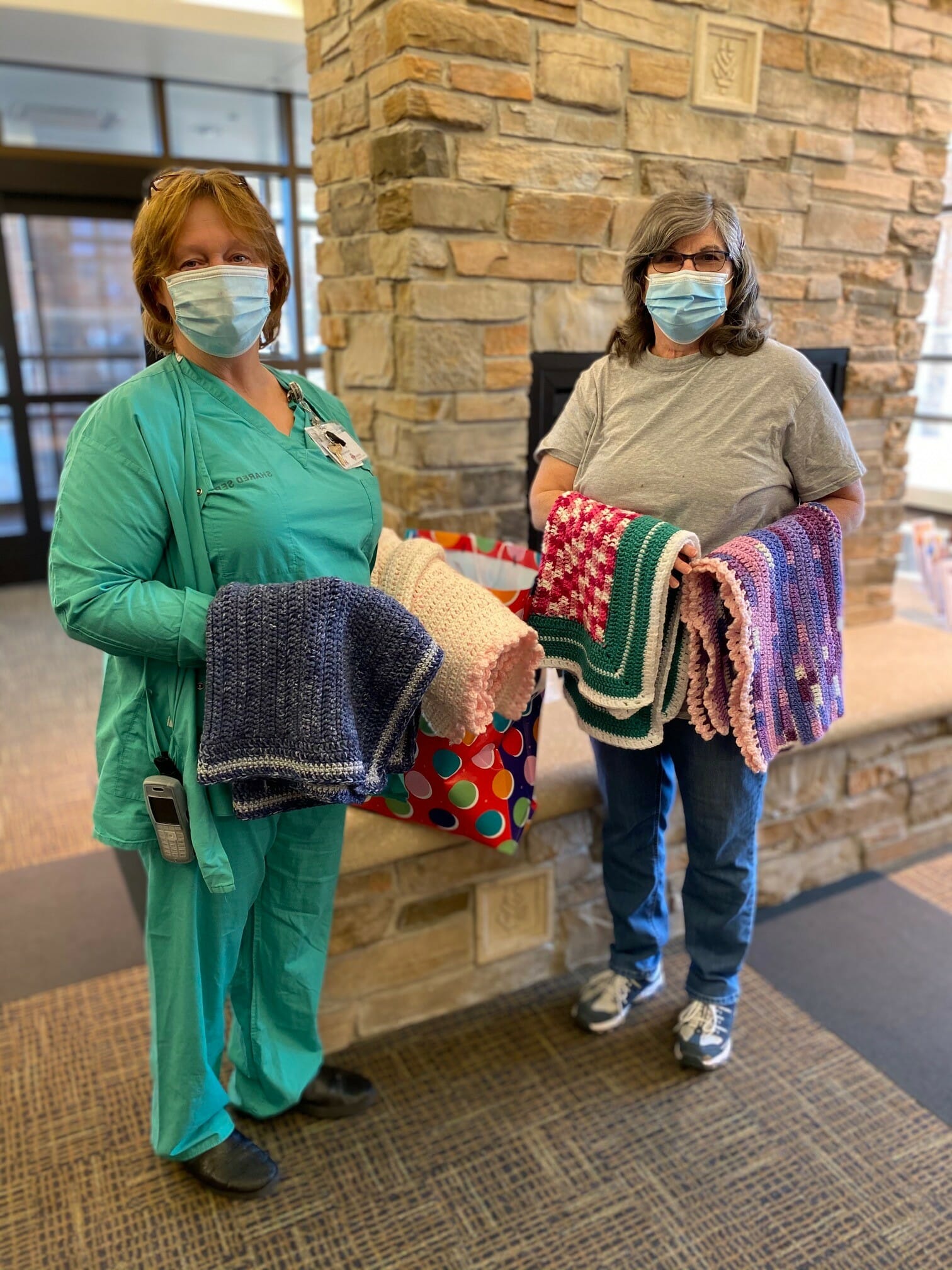 Burgess Grateful for Donation to Family Beginnings
Burgess Health Center's Family Beginnings Department received nine hand-made afghans from Annette Cloud of Oto, Iowa. Each of these afghans is specially made with unique colors and patterns and will be gifted to families of newborns after delivery and discharge at Burgess Health Center. 
"We love receiving these kinds of donations because they come from the heart," said Family Beginnings' Supervisor Amy Card. "The families appreciate knowing someone put special time and attention into the blankets." 
Burgess Family Beginnings provides a warm, homelike experience for expecting mothers and their families. With a dedicated and compassionate, fully trained staff, Burgess's obstetrics department adds a sense of comfort to a joyous occasion. For more information, please visit www.BurgessHC.org.
###
PHOTO: Kris Justice, Family Beginnings nurse at Burgess Health Center, and Annette Cloud.