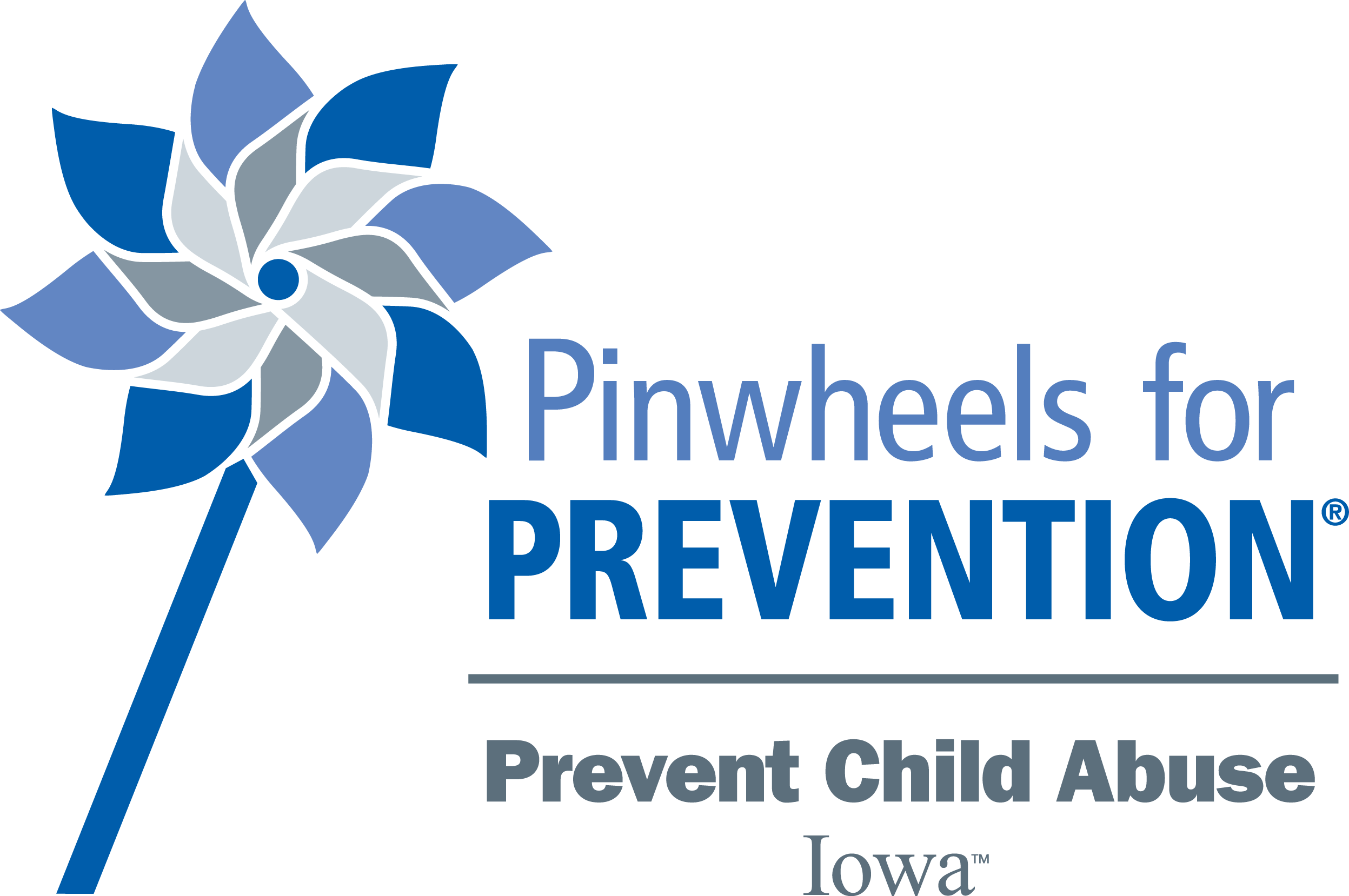 April is Child Abuse Prevention Month
The Monona County Child Abuse Prevention Council is working to provide education and awareness to effectively address the needs of children and families in our communities.
Child Abuse Prevention Month recognizes the importance of families and communities working together to prevent child abuse and neglect and promotes the social and emotional well-being of children and families. April is a time to help people understand that safe, stable, and nurturing relationships and environments are necessary to ensure that children grow up happy and healthy. We all play a role in supporting the well-being of others during this time.
We are asking community members to join Prevent Child Abuse Iowa and wear blue on Thursday, April 1st.  We would love it if you would take a picture of yourself wearing blue with the hashtag #wearbluemonona.  Let's rally together to bring awareness to this important cause.
You may also notice the blue pinwheel gardens around our Monona County communities and businesses.  The blue pinwheel is a symbol for child abuse prevention.  If you would like to display blue pinwheels at your place of business, please let Burgess Health Center's Learning for Life program know, and they can bring them to you or provide directions on how to make your own.
The Monona County Child Abuse Prevention Council meets regularly to ensure that EVERY CHILD has a safe childhood free of violence. The Council is actively seeking members. For information on how to be involved, you may contact (712) 423-9253.  If you or a friend would like to learn how to participate in educational early childhood home visits that will help your child's growth and development, please contact Sara Keenan (712) 420-0054 or Debie Lahr (712) 420-0060 with Burgess Health Center's Learning for Life Program.  The Learning for Life Program is a free home visiting program for families with children prenatal through kindergarten entry. The Learning for Life Program is funded by grants from the Harrison, Monona, and Shelby Early Childhood Iowa Board and Iowa Child Abuse Prevention Program grant funding.