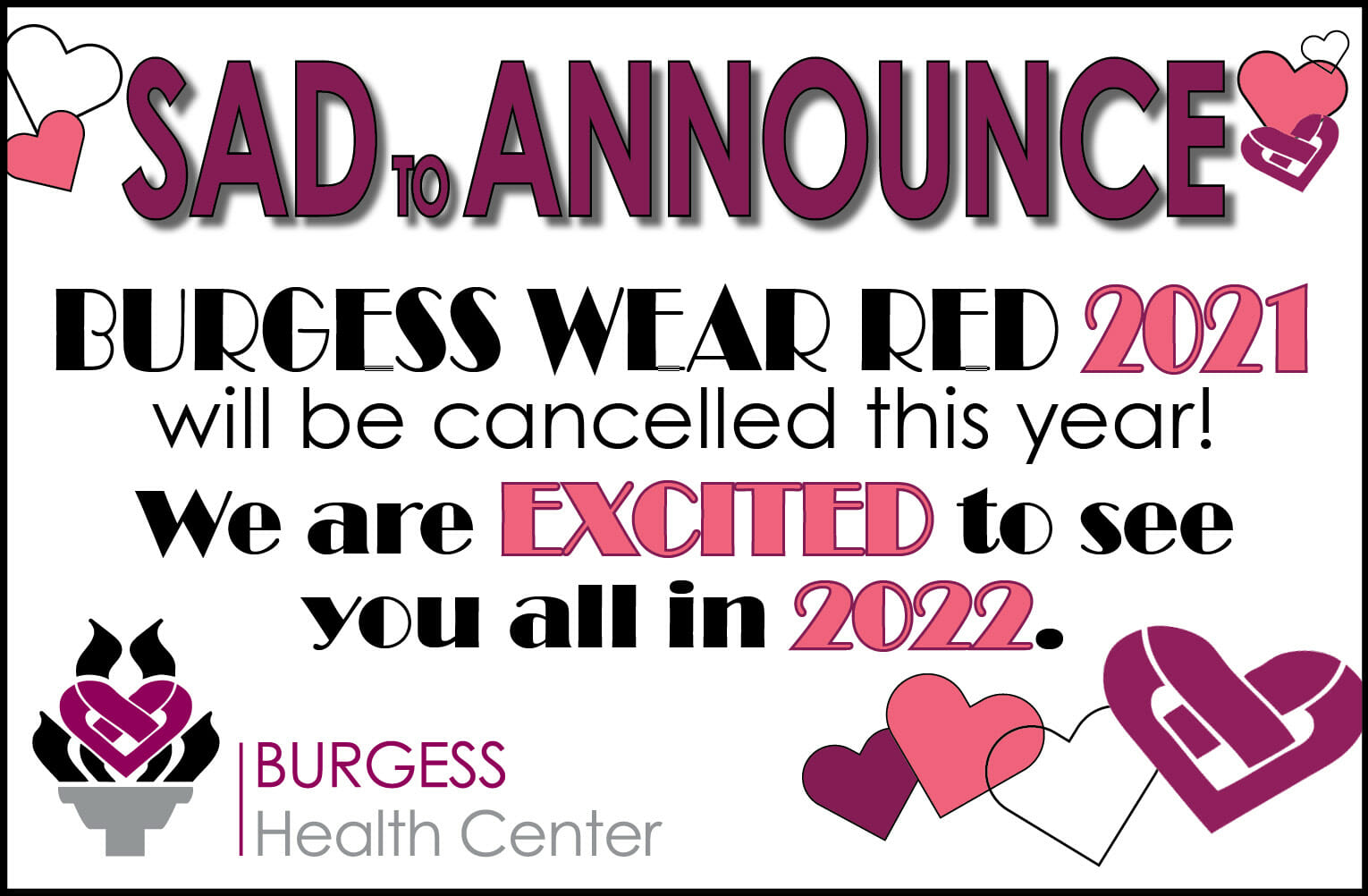 Wear Red Event Cancelled for 2021
Burgess Health Center's annual Wear Red for Heart Health event for 2021 has been cancelled due to COVID-19.
"Unfortunately, due to current COVID-19 restrictions, we are unable to host the popular Wear Red event this year," said Marketing Director, Katie Ramm.
Burgess Health Center has hosted the luncheon event for 13 years, promoting cardiac health through presentations, educational booths, and a heart-healthy meal.
"We are already looking forward to welcoming back all attendees again in 2022," said Ramm.
The event was originally scheduled for Friday, February 12, 2021. The date for the event in 2022 will be announced in the winter months when the date is chosen.