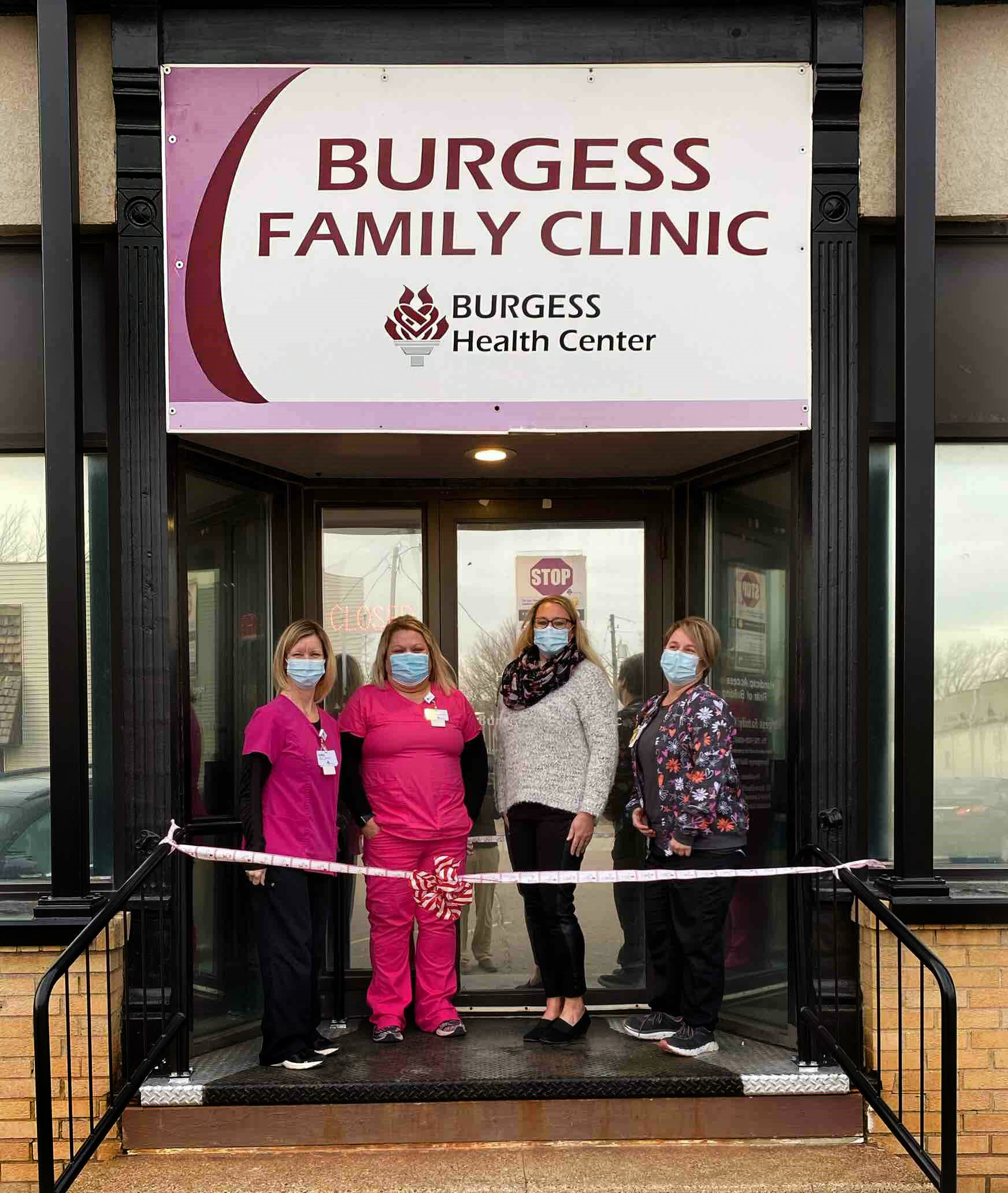 Sloan Family Clinic Re-Opens after Remodel
Burgess Family Clinic in Sloan opened the doors on Wednesday, December 9, after a two-month-long remodeling and renovation project. The new space showcases a repositioned layout for registration and patient waiting room, updated cabinetry, new paint and flooring throughout, increased functionality for lab specimens, ADA compliant hallways, and restroom, along with a larger slab of concrete at the back entrance for easier patient accessibility.
"We are excited to offer this updated space to Sloan and the surrounding communities and the increased functionality for patients and staff," said Justin Hummelgard, Clinic Director.
Additional updates to the front of the building are yet to be completed.
Clinic Hours are Mon., Tues. 8 a.m. – 5 p.m., Wed. & Fri. 8 a.m. – 12 p.m., Thurs. 7 a.m. – 4 p.m.
###
Photo: (left to right) Julia Byers, Jennifer Weber, Mandy Lander PA-C, and Michelle Hunter