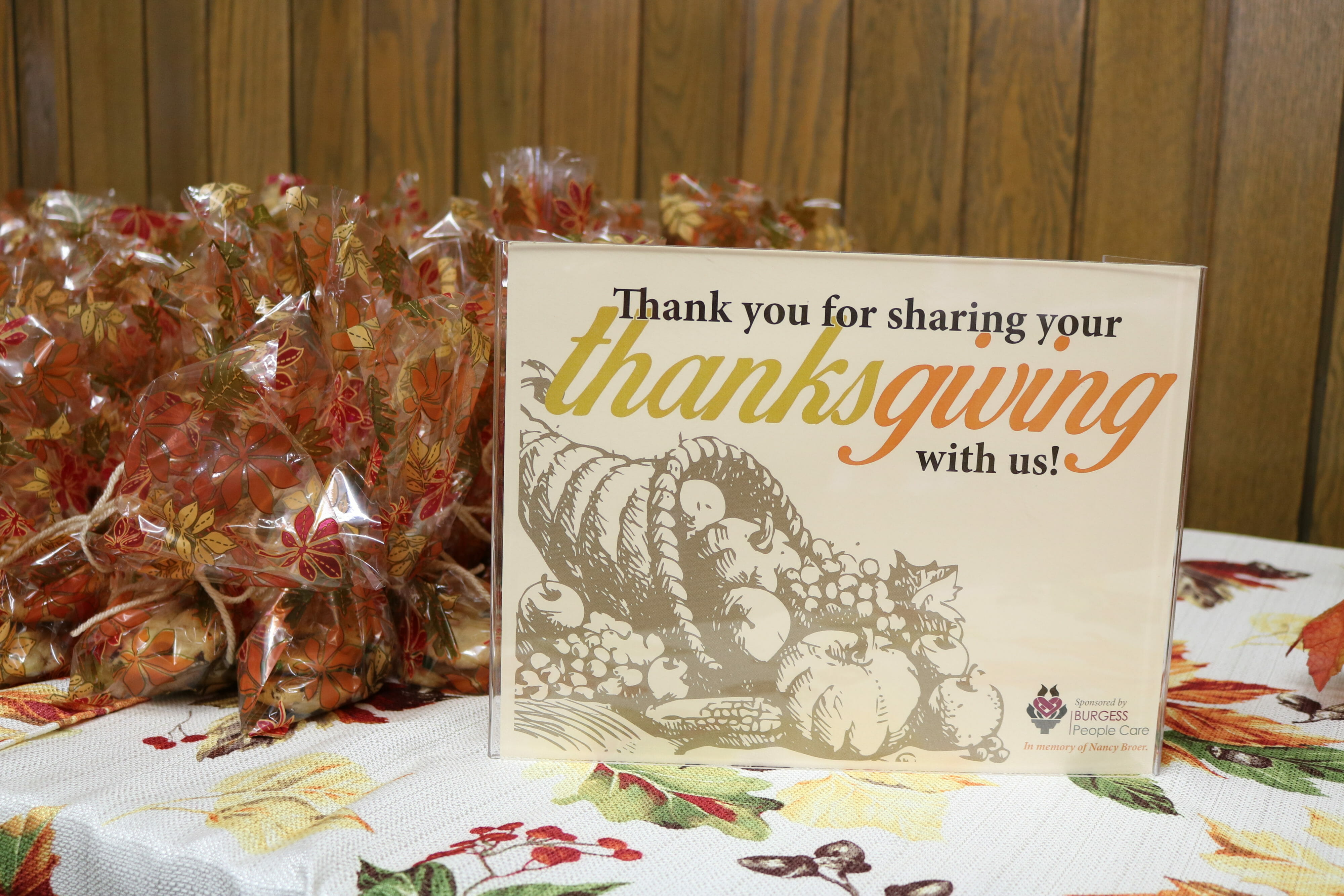 Annual Thanksgiving Dinner, Take-Out Event Still to Happen
The holiday season is rapidly approaching, and Burgess People Care and the family and friends of Nancy Broer are preparing and adjusting to host the Annual Community Thanksgiving Dinner. In its 11th year, the Community Dinner plans to serve a traditional Thanksgiving dinner, but take-out style to keep our residents and volunteers safe. This event strives to ensure no one misses out on this traditional feast because they are alone or unable to prepare a meal.
The Thanksgiving Dinner Take-Out event will be held on Thursday, November 26, from 11:30 a.m. to 1 p.m.
On a normal year, the dinner attracts more than a hundred adults, senior citizens, and families. The meal will be handed out at the First Christian Church, located at 722 15th Street in Onawa. Please enter the First Christian Church driveway from Cameo Street and exit on 15th Street. Free will donations are accepted but not expected.
"Nancy started this tradition because she wanted the people who are alone or in need to enjoy a warm, traditional dinner in a family atmosphere on the exact holiday," said Nancy's niece, Teresa Butler. "Burgess People Care will continue to fulfill her dream."
Burgess People Care is a long-time employee committee of Burgess Health Center that raises funds to support community drives, events, and fellow employees. This event enhances the overall quality of life in Onawa and the surrounding areas.
Persons experienced with cooking for crowds will prepare the main course. Burgess volunteers and family members will prepare special dishes. Family and friends of Nancy will be among the
volunteers, giving of their time to serve those in attendance on Thanksgiving.
There is a limited amount of orders, so please register by noon on Monday, November 23. Please call Burgess Human Resources at 712-423-9200.