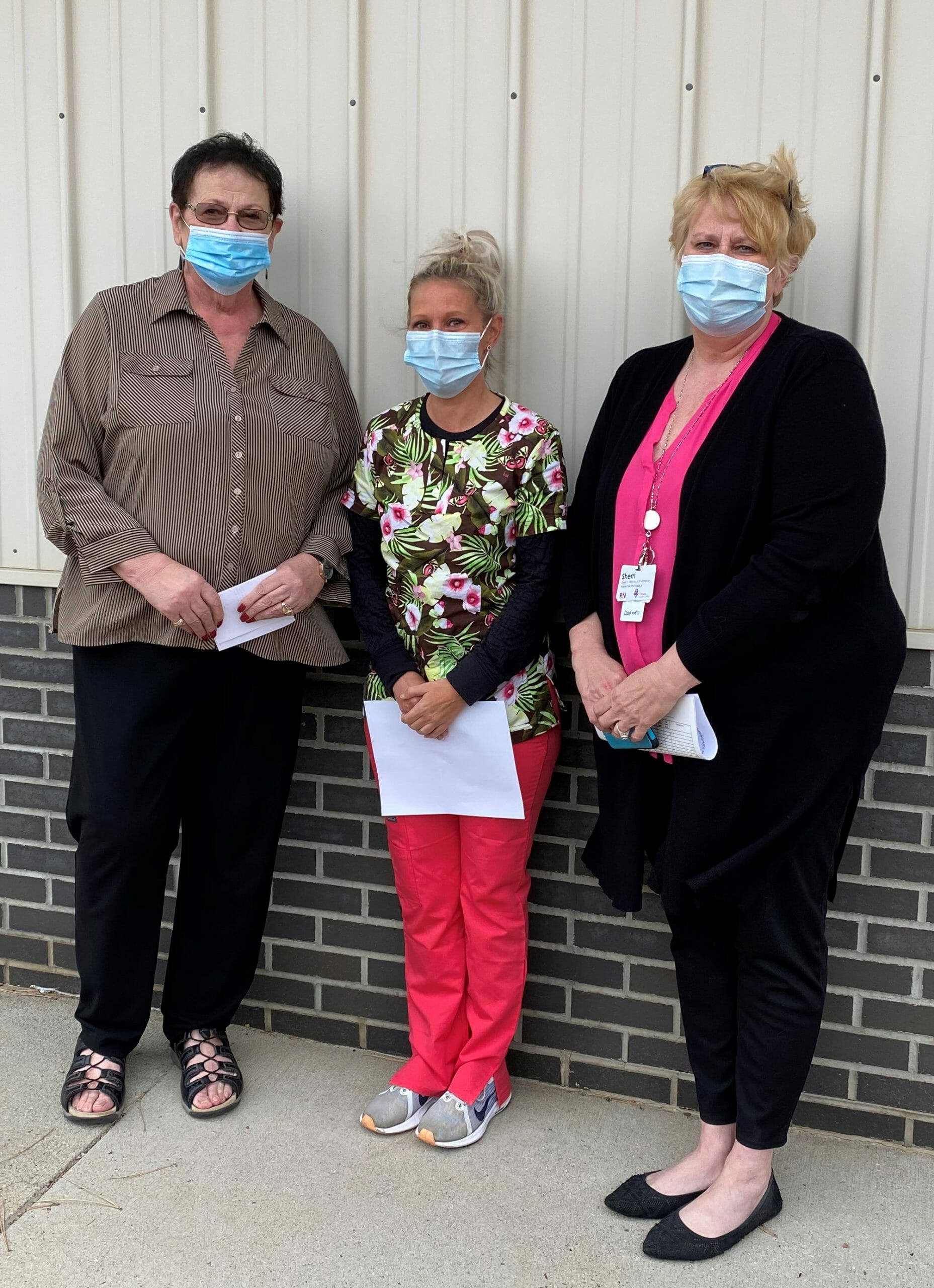 Guardian Angel Recognized at Burgess Health Center
Burgess Health Center is proud to announce the nomination of Ashley Anderson, Home Health Aide at Burgess Home Health & Hospice, for the Burgess Foundation Guardian Angel Award.
Ashley was nominated by Geri Johnson and her sister, Deanna Burgess.
"We want to thank Ashley for her exceptional role and the loving care she gave our mother Luella Raymond," said Johnson. "Ashley always said hi to mom and explained why she was there and what she was going to do."
"Ashley was loving and caring and will make a great Angel." added Johnson.
Burgess Foundation's Guardian Angel program provides patients, family members, and friends a chance to show their gratitude to a physician, nurse, or another caregiver who has played an exceptional role in their lives. The Guardian Angel received an acknowledgment letter announcing that a donation has been made in their honor and given a custom-crafted lapel pin to wear proudly.
Did a caregiver at Burgess make a memorable difference for you or your family? If so, you can honor that special person in a highly visible way through Burgess Foundation's Guardian Angel program. It is more than a pin. When you take advantage of our Guardian Angel program, you also help ensure the future of outstanding health care in the region.
Visit www.BurgessHC.org/about/foundation/guardian-angel/ or call 712-423-9374 to make your nomination(s).
Photo: (left to right) Geri Johnson, Ashley Anderson, and Sherri Johnston-McDowell. Not pictured: Deanna Burgess.