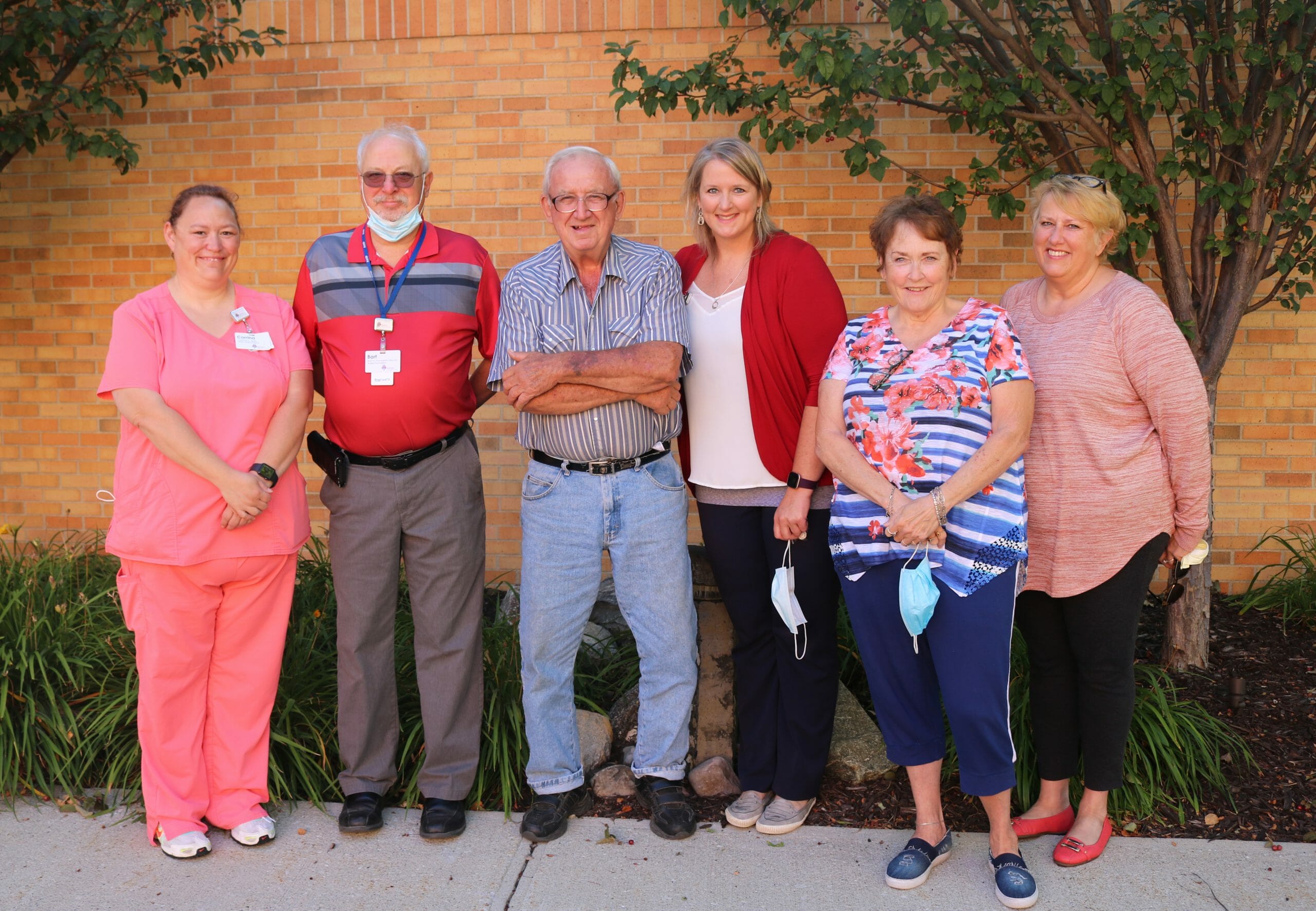 Guardian Angels Recognized at Burgess Health Center
Burgess Health Center is proud to announce the nominations of eight Home Health and Hospice team members for the Burgess Foundation Guardian Angel Award.
Frank Archer, of Moorhead, IA, wanted to recognize and thank the exceptional caregivers by nominating and donating in honor of his late wife, Carolyn. These caregivers went above and beyond to care for Carolyn and her family.
Guardian Angels:
Jenny Kenney
Brenda Hinrickson
Corrina Schild
Melissa Gaukel
Tina Bernholtz
Missy Koenigs
Stacy McMinamen
Sandy Beechy
Burgess Foundation's Guardian Angel program provides patients, family members, and friends a chance to show their gratitude to a physician, nurse, or another caregiver who has played an exceptional role in their lives. The Guardian Angel, rather Angels in this unique case, received an acknowledgment letter announcing that a donation has been made in their honor and given a custom-crafted lapel pin to wear proudly.
Did a caregiver at Burgess make a memorable difference for you or your family? If so, you can honor that special person in a highly visible way through Burgess Foundation's Guardian Angel program. It is more than a pin. When you take advantage of our Guardian Angel program, you also help ensure the future of outstanding health care in the region.
Visit www.BurgessHC.org/about/foundation/guardian-angel/ or call 712-423-9374 to make your nomination(s).
Photo: (left to right) Corrina Schild, Bart McDowell, Foundation Director, Frank Archer, Jenny Kenney, Sandy Beechy, and Sherri Johnston-McDowell, Director of Home Health and Hospice. (Not pictured: Brenda Hinrickson, Melissa Gaukel, Tina Bernholtz, Missy Koenigs, and Stacy McMinamen)