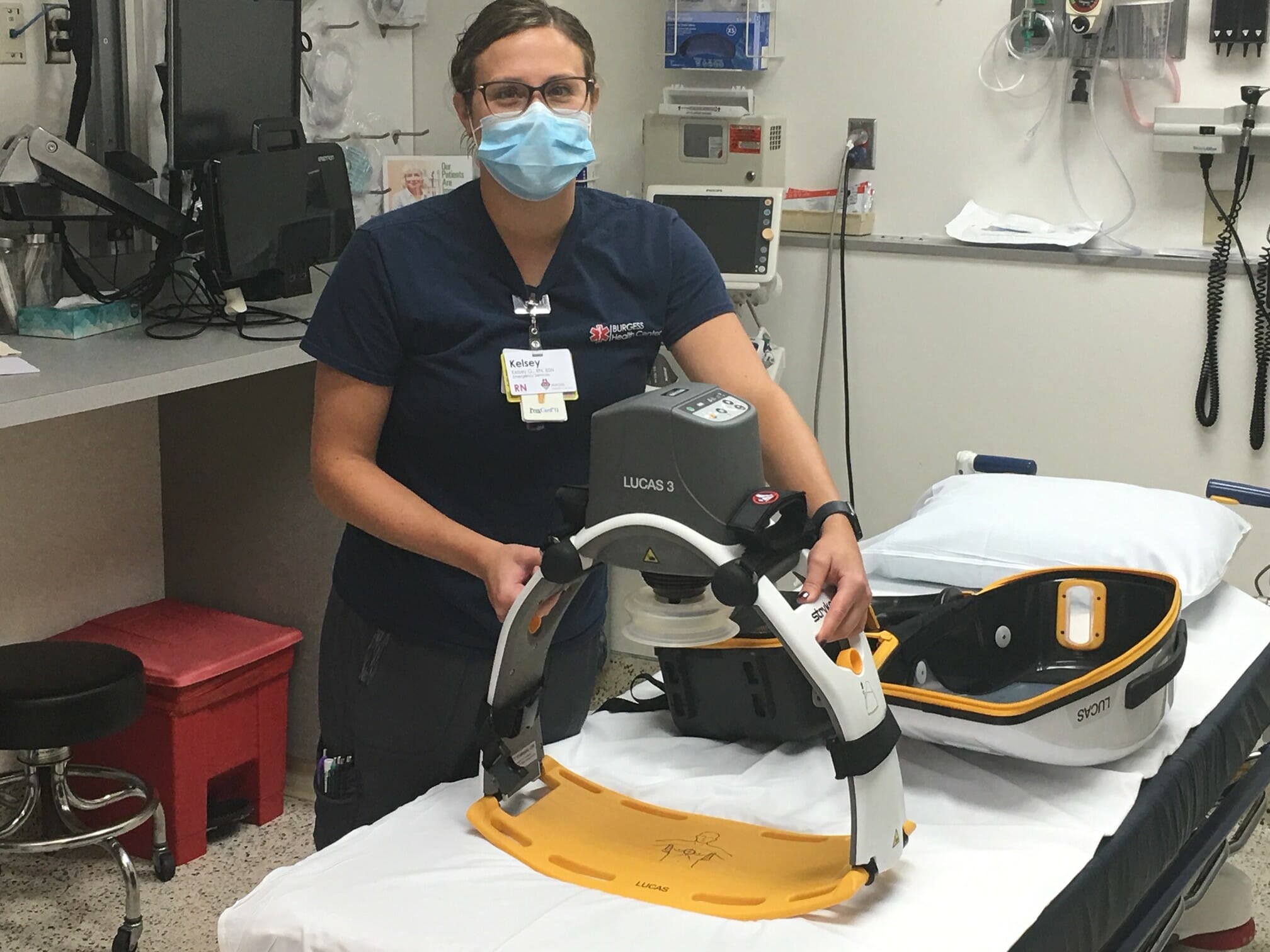 Burgess Foundation Provided a LUCAS Device for the Emergency Department
Thanks to generous gifts from 8 area families and Monona County Community Partners Foundation, an affiliate of the Siouxland Community Foundation, the Burgess Foundation was able to purchase a LUCAS Device for the Burgess Health Center Emergency Department.
A LUCAS Device is a chest compression system that helps patients that are in cardiac arrest. The device provides CPR delivery to a patient with more consistent quality depth and rate with fewer interruptions. It also can provide greater blood flow to the brain and heart with a higher chance of the return of spontaneous circulation.
"We are incredibly grateful to the generous donors and the Monona County Community Partners Foundation for their efforts in getting us this equipment," said Karla Copple, Director of the Emergency Department at Burgess Health Center. "Being able to have an additional LUCAS device will provide a great benefit to our surrounding communities and enable us to provide better care for our patients in cardiac arrest."
The Emergency Department currently has one LUCAS device. Having this additional device on hand in emergent situations is vital to the health of patients at Burgess Health Center and also in the ambulance.
"When the Foundation heard of the need for a second device, there was no question that we would raise the funds," said Bart McDowell, Foundation Director. "We want our patients and our staff to have the best possible outcomes with the best tools available."
Photo: Kelsey Gray, Emergency Department nurse, showcasing the LUCAS device.