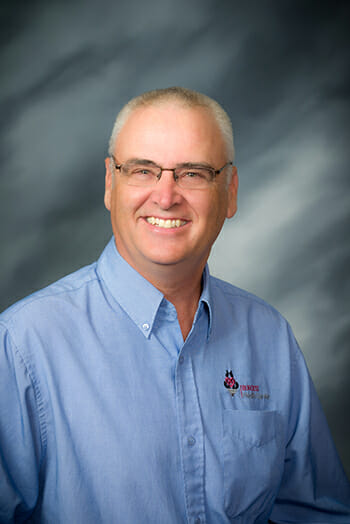 Tramp Announces Retirement
Burgess Health Center announced today that President and CEO Fran Tramp is retiring after 27 years. He will remain in his leadership role until the end of the year as the Burgess Health Center Board seeks a successor.
"The Board is thankful for Fran's many years of service and leadership," said board president Jim Westergaard. "We understand and support his decision to step down and are grateful for his many accomplishments. We wish him and his family the very best."
"It has been a privilege to work with such caring and dedicated teams of professionals at Burgess Health Center," said Tramp. "This region deserves the best possible health and wellness services, and Burgess is committed to making that happen."
"With our engaged colleagues and industry-leading technology and services, we are well-positioned to meet the growing needs of our patients and communities," said Westergaard. "We remain focused on driving growth with a continued emphasis on patient experience."
"Fran is leaving Burgess with an extensive list of accomplishments," said Terry Framke, a long-time former board member. "During his tenure, he has led significant changes to improve operations, such as an $8 million building renovation to drive future growth. He has been a tremendous asset to Burgess Health Center, and we are grateful for his many contributions. We wish him the very best."
Tramp joined Burgess Health Center as the Chief Financial and Operating Officer in 1993, before his promotion to President and CEO in 1998.  Under his leadership, Burgess introduced primary care clinics in our outlying communities of Dunlap, Mapleton, Sloan, Whiting in Iowa, and Decatur, Nebraska.
Tramp understood the need for access to specialty services provided by orthopedics, endocrinology, general surgery, and dozens of visiting specialty providers, and led the expansion of Burgess's role in mental health services.
"Burgess is in a superior position, thanks to Fran and his team. Moving forward, I have every confidence in our senior team, providers, and staff to continue our journey to be the best rural healthcare system in America," said Framke.
Fran and wife Mary plan to remain in the community.