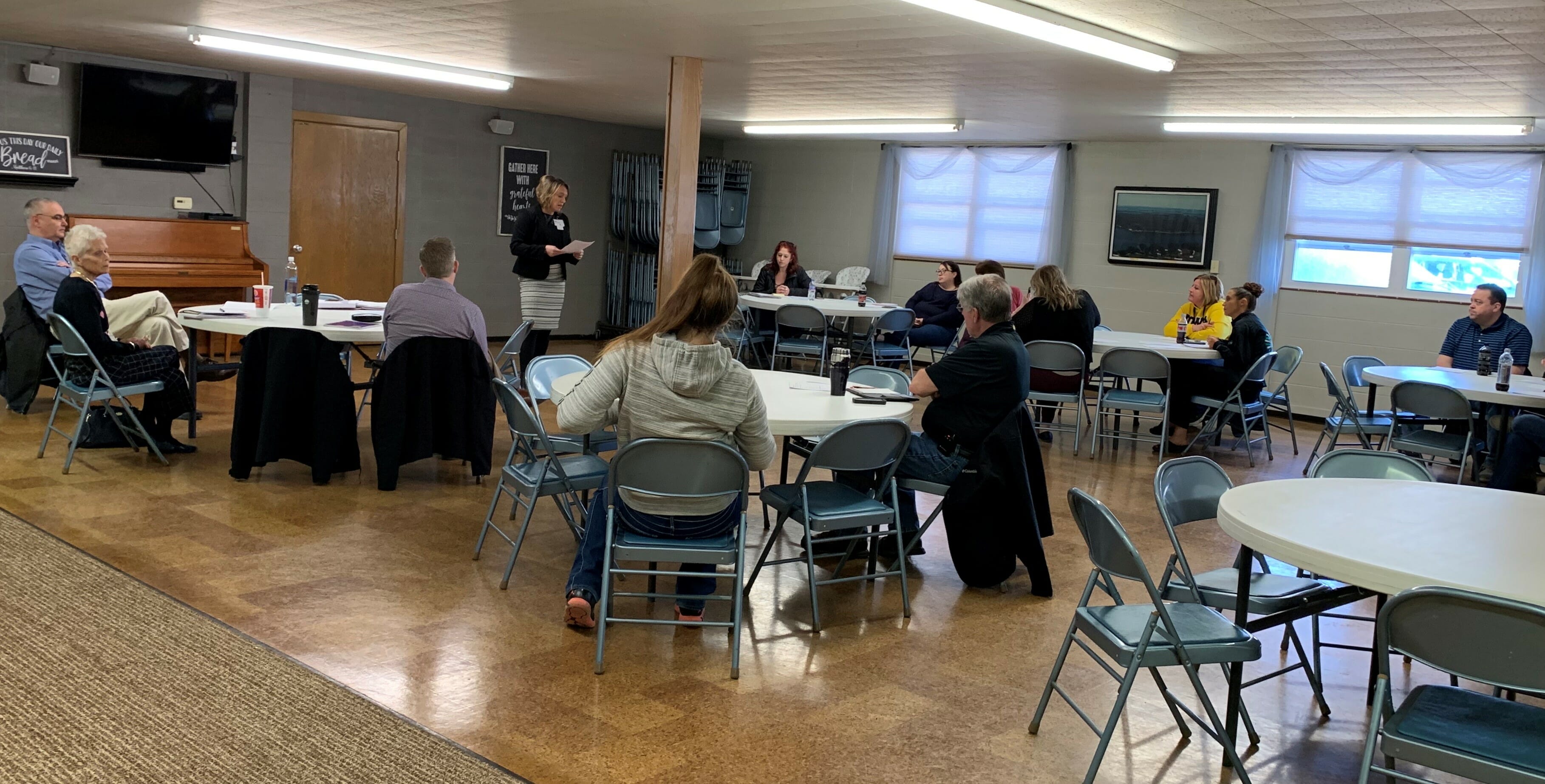 Burgess Public Health Updates Local Health Partners
Onawa, IA – The Burgess Public Health Department held a meeting on March 13, 2020, with local health partners to address the preparations, plans and support as the Coronavirus (COVID-19) continues to affect areas of the nation, state and county.
Erin Brekke, Director of Burgess Public Health, spoke to the hospital and school officials, local EMA, Emergency Management Agency, and long-term care facility administrators about the significant amount of planning that is taking place at the local level to ensure preparedness for any potential response that may be needed to COVID-19.
"First and foremost, there are no confirmed cases of COVID-19 in Monona County," said Brekke. "I will continue to provide updates to what the current recommendations are from the Iowa Department of Public Health and the CDC."
Brekke explained if/when a positive case of COVID-19 is confirmed in Monona County, the support is in place from the state level to assist locally. The local public health department is prepared for patient monitoring that may be needed.
Brekke highlighted different precautions the public can take to help prevent the spread of COVID-19, including washing your hands frequently, covering your coughs and sneezes and avoiding contact with your face. Also, consider your health before visiting the doctor's office.
"The most important thing you can do is stay home if you are sick," she said. "If you answer yes to two or more of the screening questions, you should call your provider first."
The three screening questions are:
Do you have a fever or respiratory symptoms i.e. cough or difficulty breathing?
Have you been in close contact with someone who is confirmed positive for COVID-19?
Have you traveled internationally in the last 30 days?
If you answered "yes" to two or more of these questions, you are urged to call your provider to be screened over the phone to decide if an office visit is needed for testing.
The final topic Brekke discussed was mass gatherings and the recent significant amount of cancellations of events.
"We will continue to follow the recommendations of the Iowa Department of Health and the CDC," said Brekke. "At this time, they have not yet made any recommendations on closing entities."
Burgess Public Health will continue to monitor the Coronavirus and keep the public informed as the information becomes available. The most up to date information can be found at www.cdc.gov and www.idph.iowa.gov.