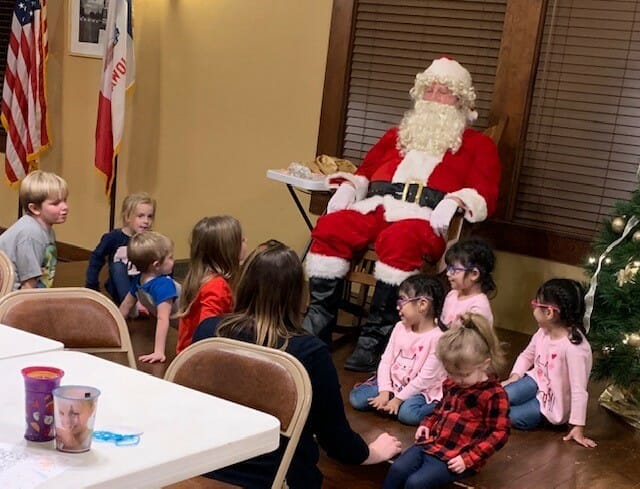 Learning for Life Program Brings Christmas Cheer
The Learning for Life program, through Burgess Health Center, held a group meeting at the Onawa Public Library on December 17, 2019. Each child was able to make a Christmas ornament and color a picture to take home and hang up. Santa attended this event as well! Each child had an opportunity to let Santa know what he/she wanted for Christmas. Santa was excited to talk with all of the children and encouraged them to sing Christmas songs to help bring the Christmas cheer.
If you or a friend would like to know how to enjoy group meetings, such as this, and to learn how to participate in educational home visits that will help your child's growth and development, please contact Burgess Health Center's Learning for Life Program, at 712-423-9253 or 712-423-9242. Sara Keenan or Debie Lahr would be happy to talk to you about this helpful program available in Monona County! Learning for Life (LFL) is a free home visiting program for families with children under five years of age and for expectant mothers. The program is funded by a grant from the Harrison, Monona, and Shelby Early Childhood Iowa Board and ICAPP funds.