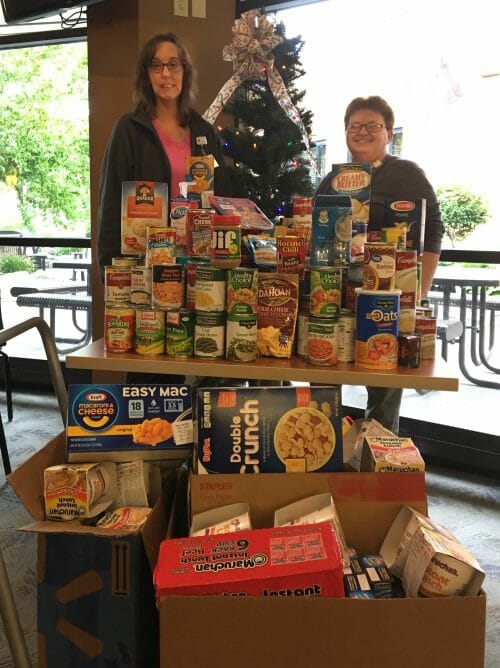 Burgess People Care Hosted Food Drive
It was Christmas in July at Burgess Health Center! Burgess People Care hosted a non-perishable food drive on Thursday, July 25, 2019, in the cafeteria at Burgess Health Center.
Employees from the hospital and area clinics came together to donate hundreds of non-perishable food items, totaling nearly 300 pounds.  In addition, $400 in cash donations were brought in as well. Burgess People Care members, Janie Schlitter, Brooke Mills and Lori Jensen, were on-hand to receive the donations.
"We are always looking for ways to help our community, and when Brooke came up with the idea, we ran with it," said Schlitter. "Burgess employees are very generous, especially when it comes to helping those in need."
A free hot dog bar and a cookie decorating contest were set up for those who donated. All food and cash donations were given to West Central's food pantry for Monona County.  Cash donations were also given to each of the food pantries in Dunlap, Mapleton, and Sloan.
PHOTO: Janie Schlitter and Lori Jensen.