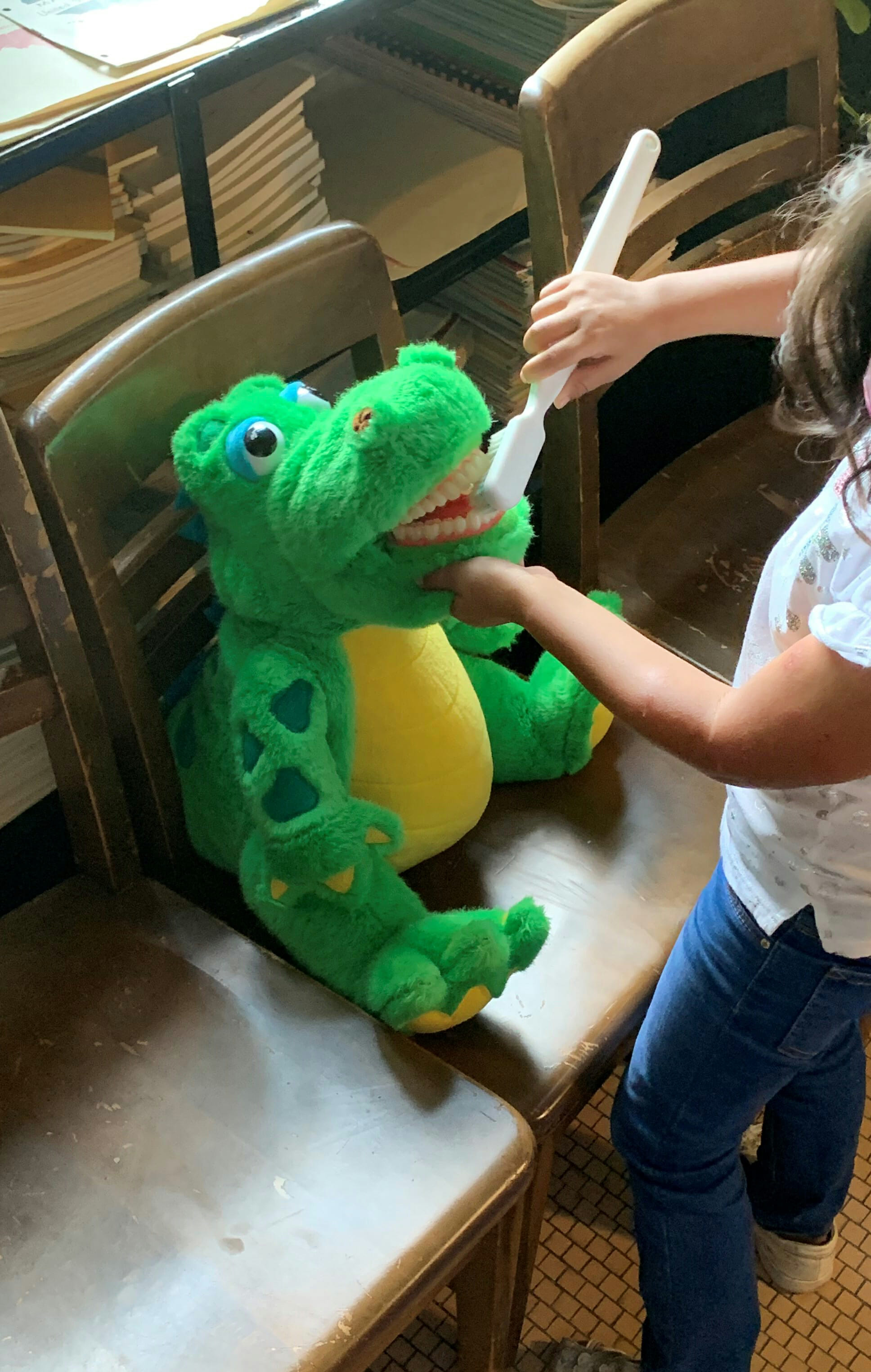 Learning for Life Hosted I-Smile Event
The Learning for Life Program, offered by Burgess Health Center through Public Health, held a group connection event, I-Smile, at the Onawa Public Library on July 17, 2019. I-Smile provided a presentation to children and their families.
Families were able to learn about dental care and how to help their children take care of their dental hygiene. Guardians and children were able to ask questions and have their child's teeth checked by a dental hygienist. Once their teeth were checked, they were given a bag of goodies, filled with a toothbrush and fun information. The children were also able to play with a dinosaur that taught them proper brushing techniques.
If you or a friend would like to know how to enjoy group connection events, and to learn how to participate in educational home visits that help your child's growth and development and better prepare them for preschool and kindergarten, please contact The Learning for Life Program, at 712-423-2311.  Sara Keenan or Debie Lahr would be happy to talk to you about this exciting and beneficial program available in Monona County.
Learning for Life is a free home visiting program for families with children age 5 and under and for expecting mothers. It is funded by grants from the Harrison, Monona, and Shelby Early Childhood Iowa (ECI) board and the Iowa Child Abuse Prevention Program (ICAPP).