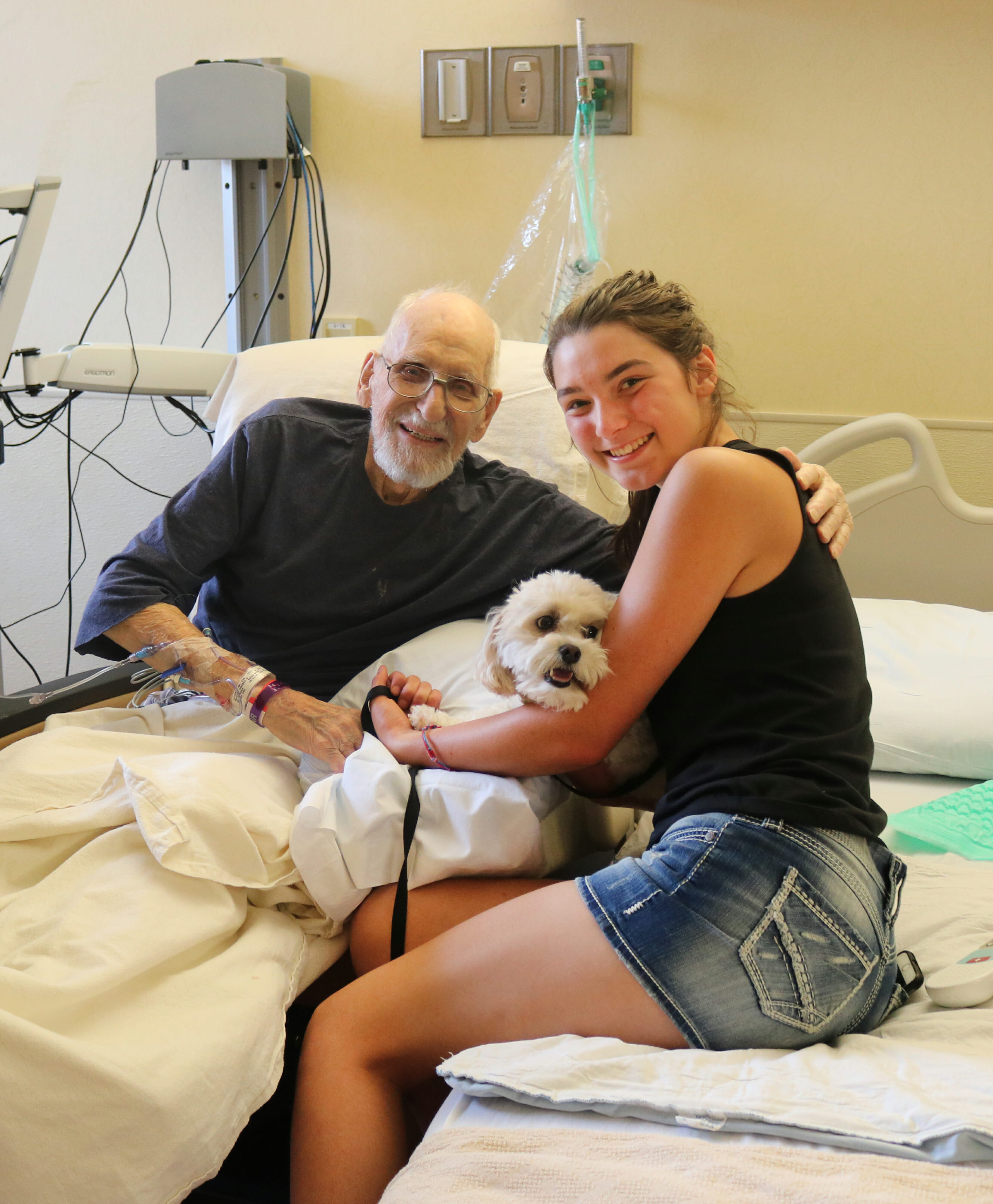 Burgess Welcomes Pet Therapy
Burgess Health Center is now offering pet therapy for patients, visitors, and staff. The new program allows a volunteer and their certified dog to make scheduled visits with patients and provide much-needed support to those going through a tough medical situation.
Sloan resident's Addy Johnson, mom Jamie, and their eight-year-old Cavachon, Mira, are the first therapy team to kick off the program. Addy and Mira gained certification through Alliance of Therapy Dog, whose objective is to "form a network of caring individuals and their special dogs are willing to share smiles and joy with people, young and old alike."
This is the first year Mira has been visiting nursing home residents and patients as a certified pet therapy team.
"She can run into a room, tail wagging, and bring the biggest smile to any patient," Addy Johnson said of Mira. "I'm happy that she is able to provide such joy, but also help the patients in their healing process."
"We have been researching the benefits of pet therapy and were referred to Alliance," said Katie Knutson, Director of Marketing and Patient Experience at Burgess Health Center. "Within one week, we found our perfect match with Addy and Mira. Seeing the patients interact with the duo is incredible."
Pet therapy has been known to help relieve stress, reduce blood pressure, and improve the overall healing process.
To learn more about Alliance of Therapy Dog, check out their website www.therapydogs.com
Photo: Darrell Wessell, Addy Johnson, and Mira