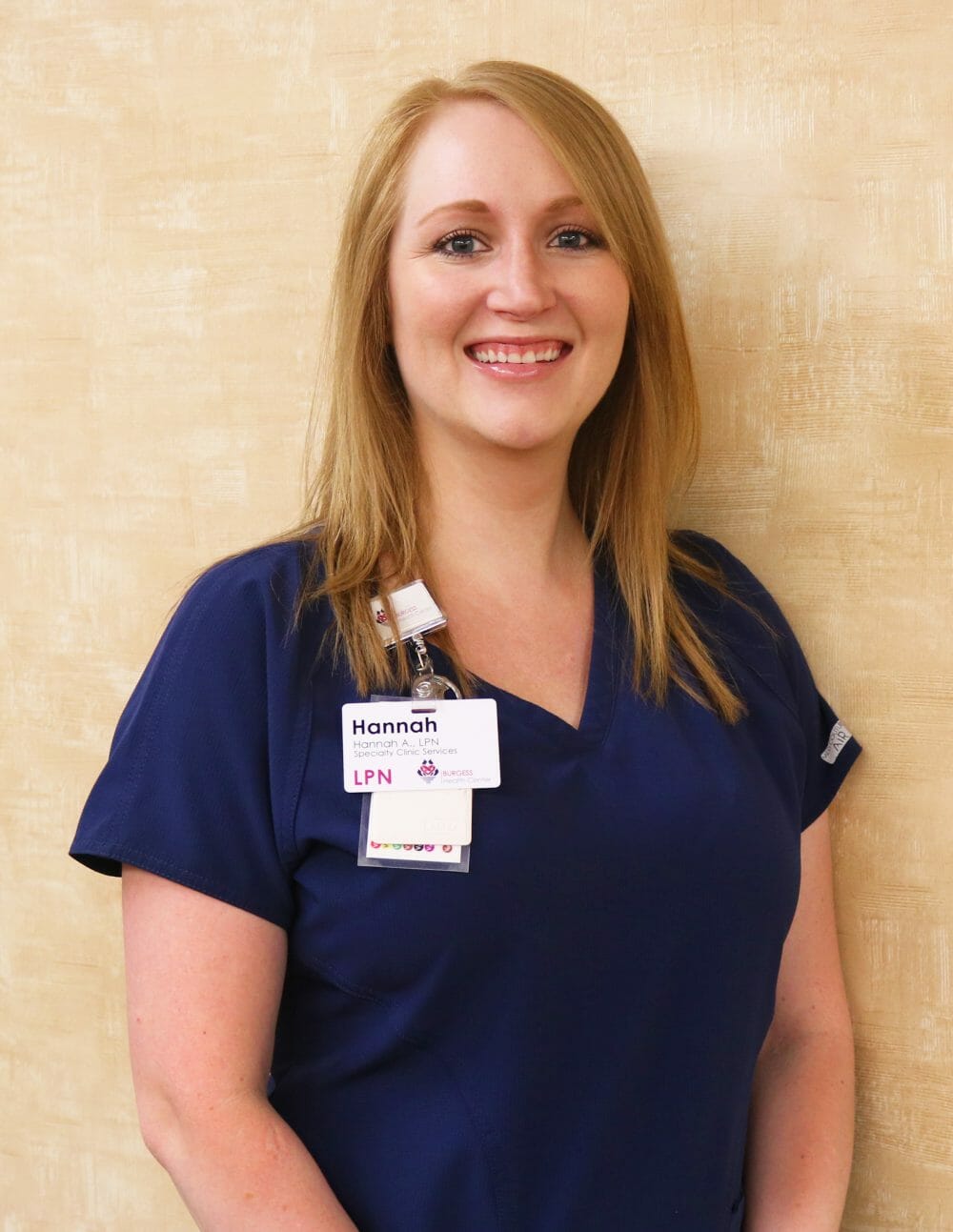 Archer Passes LPN Boards
Burgess Health Center is proud to announce that Hannah Archer recently earned the credential of Licensed Practical Nurse (LPN) after successfully completing a rigorous national exam. This license is critical to providing patients with the highest quality of care.
Archer worked in registration at Burgess Health Center before making the decision to continue her education to become an LPN. This fall, Archer plans to continue improving and validating her knowledge and skills by enrolling to become a Registered Nurse (RN) at Western Iowa Tech Community College.
"We are so proud of Hannah," said Tami LeFebvre, Specialty Clinic Supervisor at Burgess. "She dedicated herself, and in the end, Burgess patients are the ones who will benefit the most."
Photo: Hannah Archer, LPN