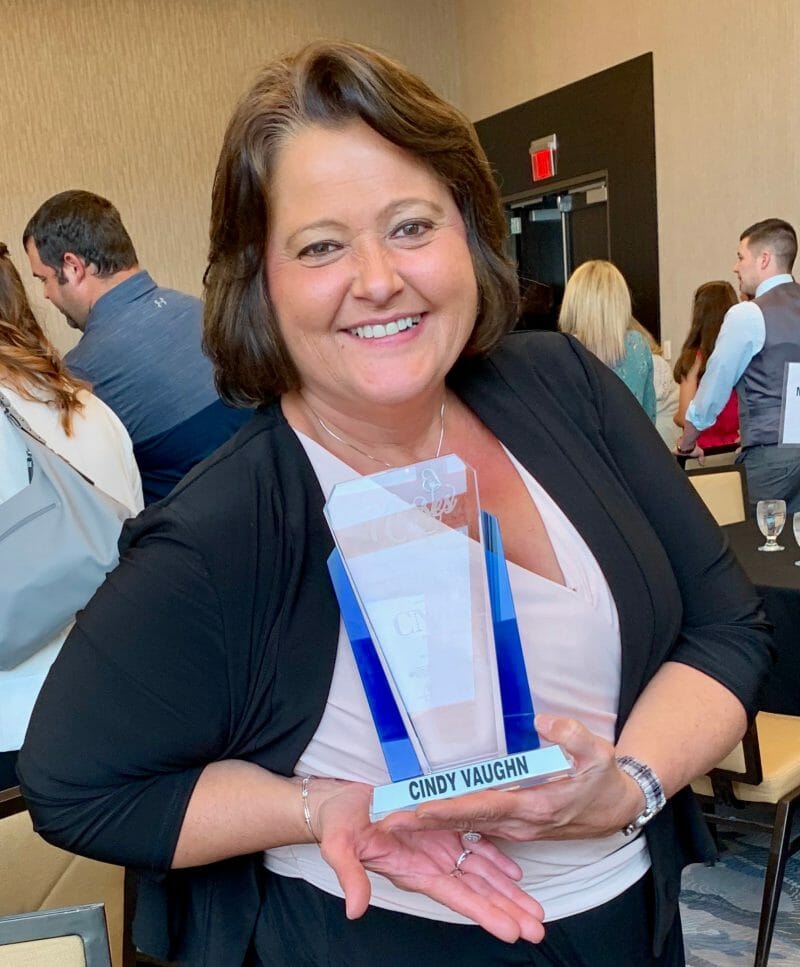 Vaughn Honored with Siouxland's Heart of Healthcare Nurses Award
Onawa, IA – Cindy Vaughn, Burgess Health Center nurse, was 1 of 5 Siouxland area nurses honored with The Heart of Health Care awards event, presented by CNOS on May 9, 2019. This was the first year the event was held to honor and celebrate nurses in Siouxland who have made an impact on patients and their families and friends.
"I am so honored and humbled by this award," said Vaughn. "It means so much to me that my patients recognize how much I care for them."
Vaughn has been a nurse for 39 years and currently works at Burgess Health Center. She said the simple fact of making a difference in someone's life is the rewarding part of her job.
"My reward comes from the relationships that are built with the patients I care for," she said. "We don't just meet the patient's physical needs, there is also their emotional wellbeing."
Sioux City Journal and CNOS partnered up to honor "outstanding nurses" in Siouxland. Nominations were submitted and then voters determined the outcome for the best nurse. Eligible candidates included nurses in area hospitals, clinics, schools or retirement communities.