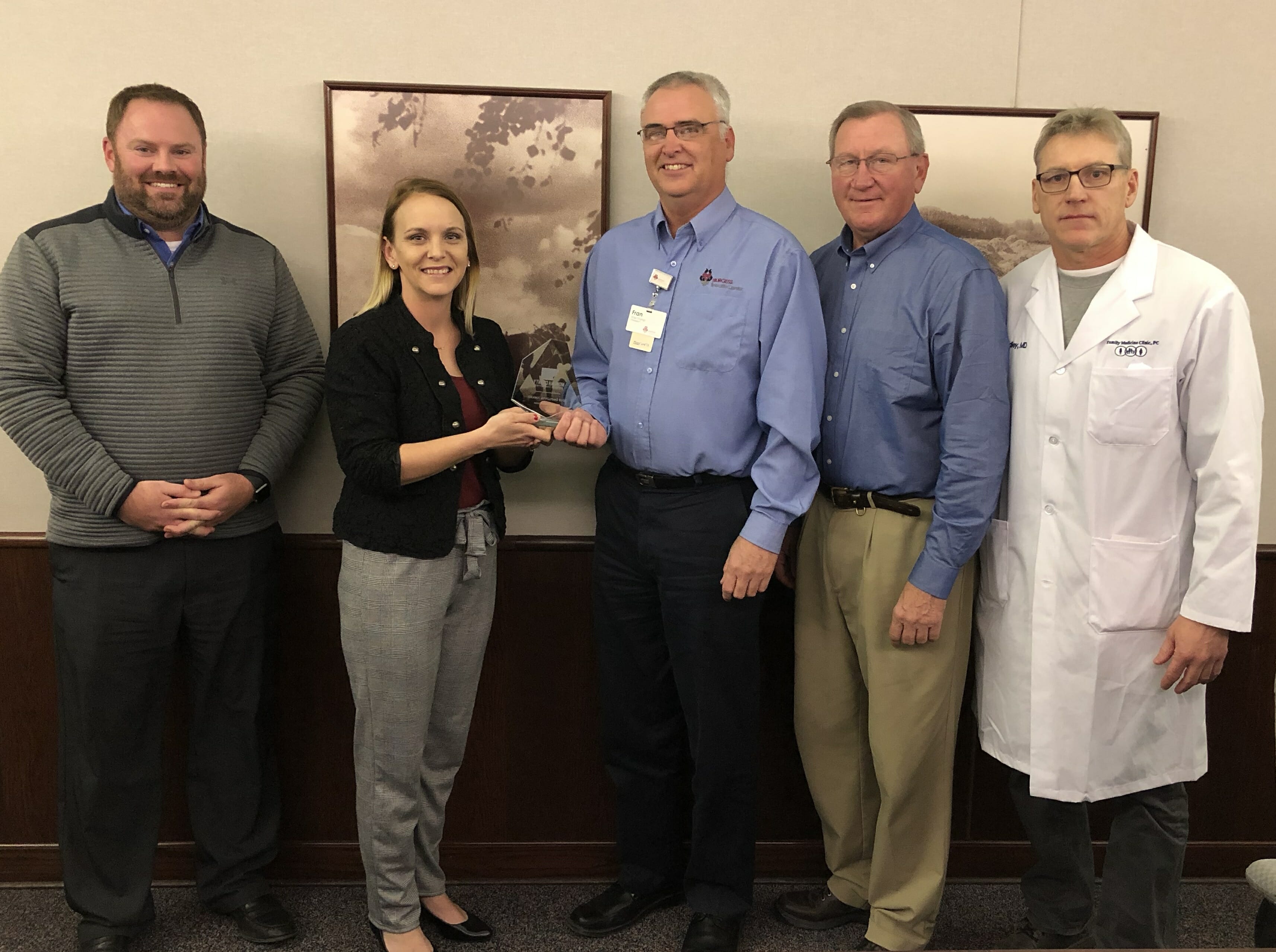 Burgess Receives 2018 Employer Award
Burgess Health Center was named 2018 Employer of the Year as part of Monona County Economic Development Partnership's (MCEDP) business recognition program. Burgess was nominated by community leaders and chosen as the award recipient by the Board of Directors for MCEDP.
Burgess has been providing health care to the Monona County area since 1963 and employs a diverse group of professionals, including those with extensive clinical degrees and those in nonclinical support positions. Burgess is one of the leading employers in the area, employing approximately 260 people and offering attractive benefits, including competitive salary, generous PTO, health plan, 403(b) with company match, professional development, tuition assistance, and health club membership discounts.
"On behalf of MCEDP, I congratulate this year's Major Employer of the Year Award winner, Burgess Health Center, for their demonstrated commitment to partner with local workforce and education partners in support of the local economy," said MCEDP Executive Director, Jessica Carrier. "Preparing our future healthcare workforce is crucial, and I commend Burgess for their innovative and valuable work."
Burgess is actively involved with Monona County's workforce initiatives by means of a partnership with MCEDP. Burgess also is an active community partner with various civic and community organizations. Through the Burgess Auxiliary organization, scholarships are awarded each spring to area high school seniors and first-year college students that wish to pursue a career in a health-related field. Burgess's support of the county workforce system aligns with its mission to continue improving the quality of
life for the people and communities they serve by providing excellent healthcare and exceptional patient experience.
Monona County Economic Development Partnership (MCEDP) is a public-private partnership dedicated to helping Monona County employers, workers, and communities prosper economically.