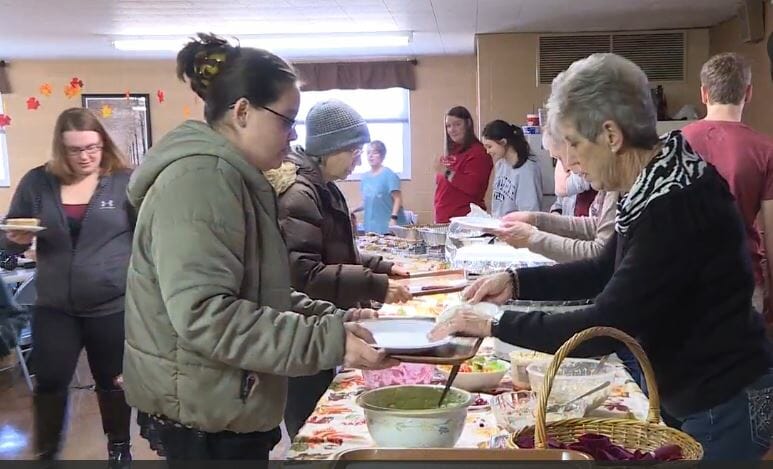 Community Gathers for Thanksgiving Feast
Thank you to all who volunteered and attended the annual Burgess People Care Thanksgiving Dinner. Over 130 community members enjoyed a bountiful feast. Many friends used this as a gathering place so they wouldn't be alone for Thanksgiving.
Volunteers started preparing for this event months ago so that it would a special occasion for all. This type of event needs a lot of dedicated helpers. Burgess employees donated many of the needed grocery items and made the delicious desserts. Cooks were peeling potatoes and making turkeys in their own homes on Wednesday night. The decorating crew was busy making the atmosphere festive at First Christian Church well before the first guest arrived. It was a team effort and the result was an amazing Thanksgiving for all involved.
Burgess People Care, an employee organization at Burgess Health Center, sponsors this event each year and relies on the generosity of employees, friends, family, and other community members to make it happen. The committee wants to thank the many volunteers and donors who work to keep Nancy Broer's dream of a community dinner on Thanksgiving alive.
Photo: Linda Broer serving guests a Thanksgiving meal.