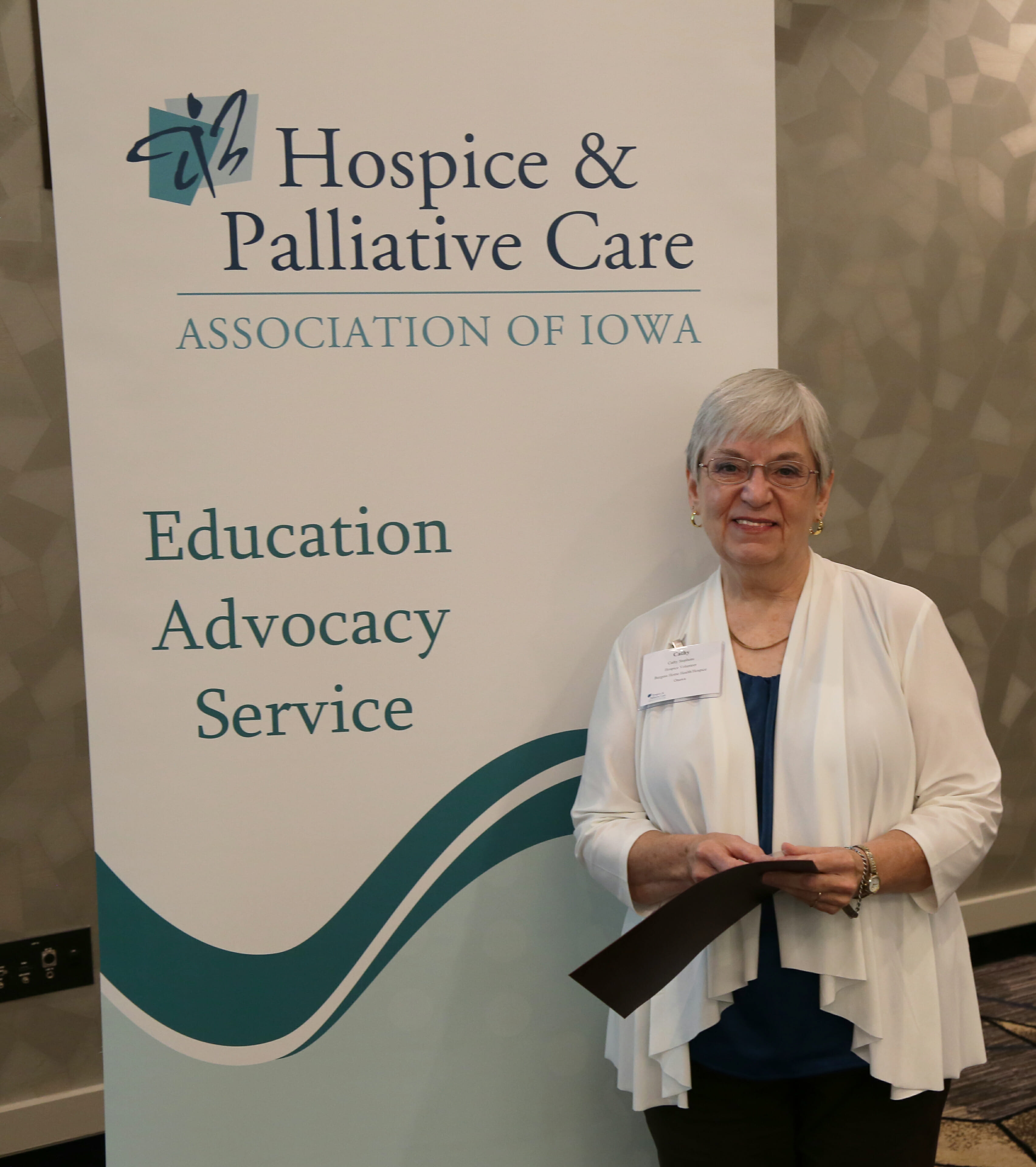 Burgess Hospice Volunteer Recognized
Burgess Hospice of Onawa, Iowa is pleased to share that the Hospice and Palliative Care Association of Iowa honored volunteer Cathy Stephens of Onawa, IA. She was recognized for her efforts as a hospice volunteer with a local family.
Stephens has been a hospice volunteer for four years and has gone above and beyond in her work. Not only does she companion patients on their end of life journeys, but she also makes prayer and pocket shawls, volunteers to help with community events and helps with administrative tasks.
Cathy is a wonderful advocate for hospice as she has had family members utilize the program and knows the value of the hospice care. Burgess Hospice is grateful for all that Cathy does. She is truly a wonderful volunteer!