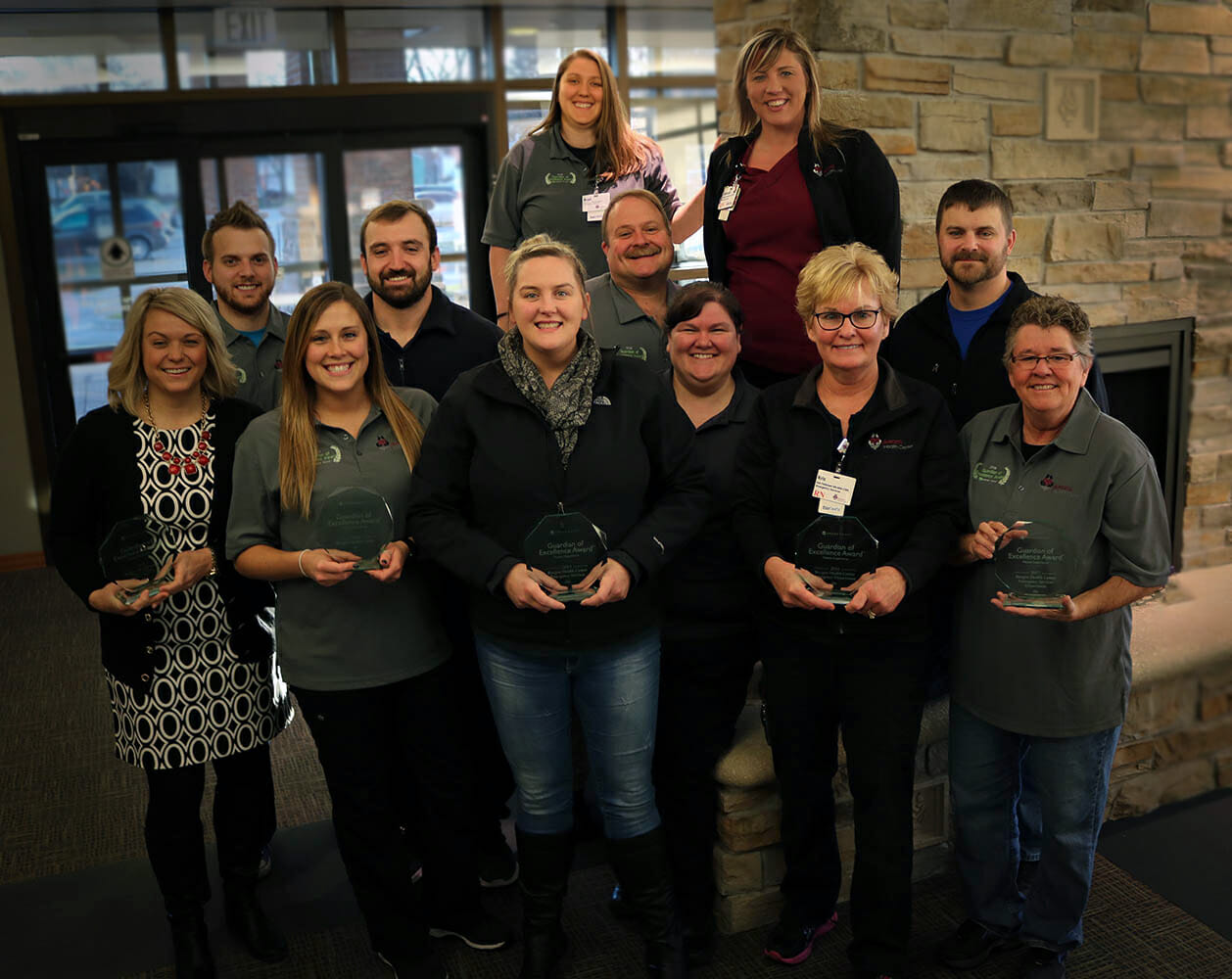 Burgess Emergency Department Receives Award Five Consecutive Years
Burgess Health Center is pleased to announce its Emergency Department has been named a 2017 Guardian of Excellence Award® winner by Press Ganey. The Guardian of Excellence Award recognizes top-performing healthcare organizations that have consistently achieved the 95th percentile or above of performance in Patient Experience. The Emergency Department at Burgess has received this award for five consecutive years.
The Press Ganey Guardian of Excellence Award is a nationally-recognized symbol of achievement in health care. Presented annually, the award honors clients who consistently sustained performance in the top 5% of all Press Ganey clients for each yearly reporting period.
"This achievement demonstrates the commitment our employees make to our patients," notes Fran Tramp, President and CEO, Burgess Health Center. "Providing a positive patient experience is top-priority along with providing quality care. Our exceptional staff members genuinely care about the health and well-being of our patients and their families – and it shows."
"We are proud to partner with Burgess Health Center," said Patrick T. Ryan, CEO of Press Ganey. "This award is a testament to the organization's leadership in delivering patient-centered care. By achieving and sustaining this level of excellence, Burgess continues to demonstrate their commitment to reducing patient suffering and advancing the overall quality of health care."
Find out more about Burgess Emergency Services.