Burgess People Care Thanksgiving Dinner
Need a family to share dinner with on Thanksgiving Day? Join the Burgess Health Center family! A traditional Thanksgiving dinner will be served to area residents to make sure no one misses out on this customary feast because they are alone or unable to prepare a meal.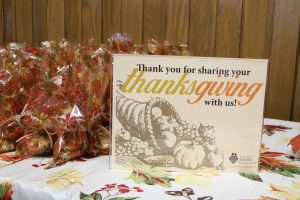 Those who wish to attend, please make a meal reservation by Friday, Nov. 22 to ensure there is more than enough food. Please call Burgess Human Resources at 712-423-9200.
Hosted by: Burgess People Care
Host site: First Christian Church, 722 15th Street, Onawa
Free will donations are appreciated.