Virtual Milestone & Guardian Angel Tree Lighting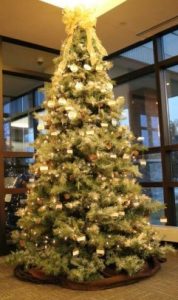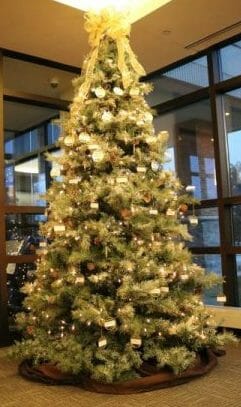 Due to unprecedented times, the 15th Annual Milestone Tree Lighting will be held virtually on Wednesday, December 2, 2020.  We invite you to be a part of this year's tree lighting from the comfort of your home. At approximately 6 p.m. on December 2, a video will be uploaded to our Foundation Facebook page, showing our beautiful 9-ft Christmas tree lit up. Amid thousands of twinkly white lights, a member of the Burgess Foundation will place personalized brass ornaments recognizing loved ones who have been remembered in a memorial or honorarium to the Burgess Foundation during the last year.
The Guardian Angel tree will also be featured, honoring Burgess staff members and volunteers recognized through the Guardian Angel program during the last year.
We hope you can participate in this commemorative event from afar and invite family members to watch as well.