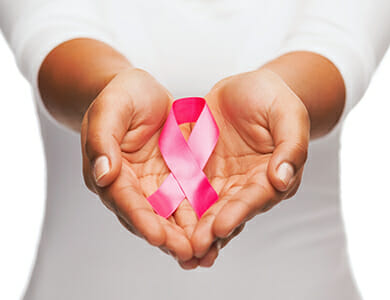 You've heard the unthinkable. The news you dreaded has been delivered to you by your doctor. The tests were conclusive; you have breast cancer. Once the news has sunk in, how you deal with your new reality emotionally will play a big role in your recovery. Remember the following tips if you need help coming to terms with a breast cancer diagnosis.
Remember that you are not your breasts. Sure, they're lovely, but they don't make up who you are as a person. Whether you undergo a lumpectomy or mastectomy, remind yourself that your breasts are just appendages attached to your body. They don't define your personality, and they don't define your character. Removing part or all of a breast doesn't diminish you as a person.
Making a breast cancer surgery decision comes down to playing the odds. Do you want to live a long life as a breast cancer survivor or do you want to give into the overwhelming fear of making a surgery decision? Speed is often of the essence following a breast cancer diagnosis; decide with the help of your oncologist/surgeon and then go full speed ahead to pursue follow-up treatment.
You'll likely be amazed at the way friends and family rally around you. Don't try to walk your breast cancer journey alone; let the people who care about you be of comfort and strength to you as you go through surgery, chemotherapy, or radiation treatments. When you come out the other side of your cancer journey, you'll be impressed at just how strong you feel as a survivor.
The toughest part of being diagnosed with breast cancer is often hearing the initial results from your physician. Once you know what you are dealing with you can create a plan of action to live a long and healthy life. Don't let the word cancer overwhelm you; it's simply a word to describe how the cells in your breast are behaving. Stop your cells from behaving in an unwanted manner and you'll be on your way towards becoming a member of the breast cancer survivor club. You're strong; you can do this!