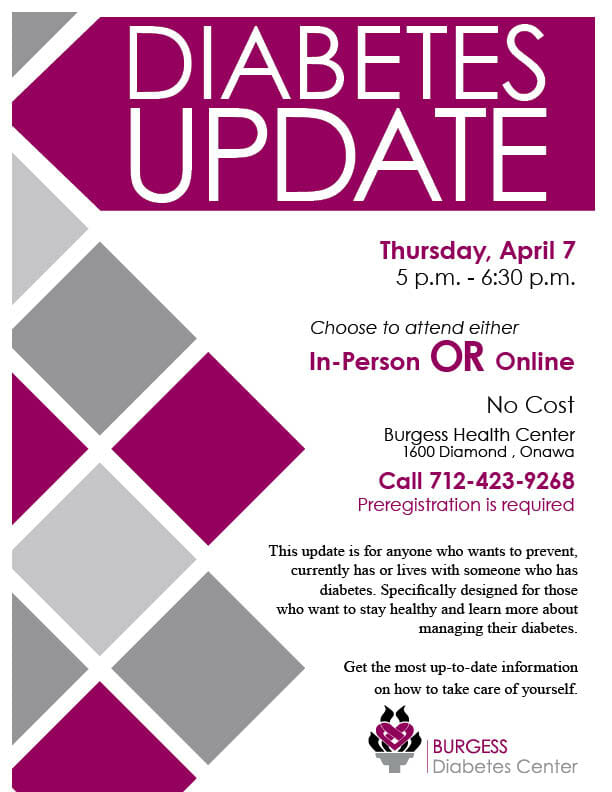 Diabetes Update
Burgess Health Center's Diabetes Update Class is scheduled for Thursday, April 7 from 5 – 6:30 p.m. at Burgess Health Center or you can attend via Zoom from the comforts of your home.
This update is for anyone who wants to prevent, currently has or lives with someone who has diabetes. Specifically designed for those who want to stay healthy and learn more about managing their diabetes.
There is no cost to attend. Pre-registration is required. Please call Sue McLaughlin or Michele Kirkendall at 712-423-9268 with any questions or to pre-register.