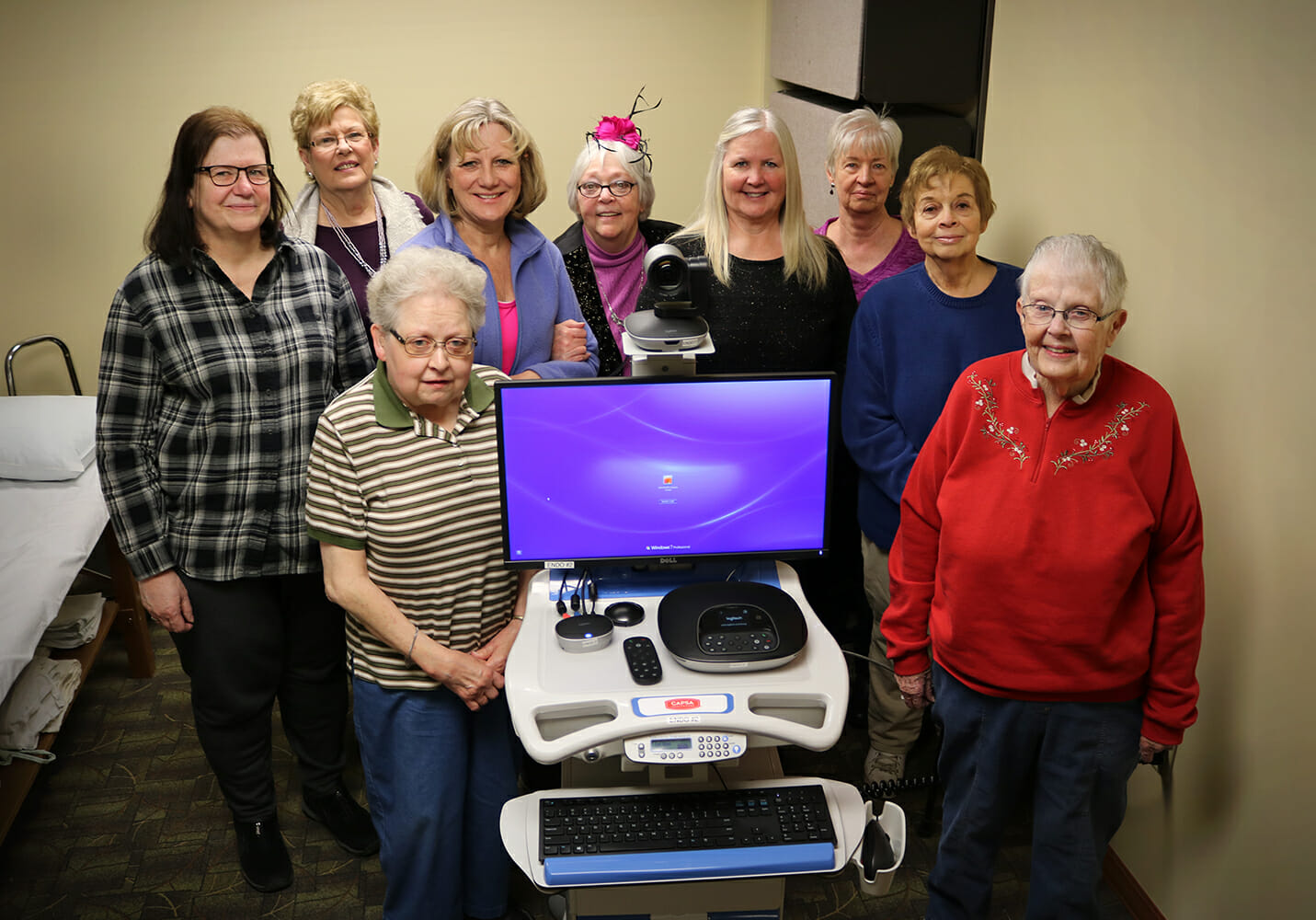 New Telemedicine Technology at Burgess
Burgess Auxiliary made a generous donation toward the purchase of telemedicine technology for Burgess Health Center. The first specialist who will use the technology is Dr. Jennifer Gibert, an endocrinologist from Omaha. Endocrinologists treat things like diabetes, hyperthyroidism, hypothyroidism, disorders of menopause, PMS, and pituitary disorders. Many people in the area will benefit from endocrinology appointments close to home.
If you don't know what telemedicine is, keep reading.
Telemedicine is a fast growing field of medicine. Telemedicine improves access to medical specialists. In the past patients may have had to travel a long way to see a specialist. Now they have the option of being treated by those same doctors, close to home.
The introduction of video conferencing has made a big difference, allowing doctors and patients to see one another. Burgess will use technology that allows patients to talk with Dr. Gibert using a secure live video feed. During the appointment, the doctor can get a medical history from the patient, talk to the patient about current symptoms, do an evaluation, and then recommend the best course of treatment. There will also be a nurse or medical professional in the room with the patient to help by taking vitals and getting the technology set up.
Ongoing conditions like diabetes or thyroid disorders are ideal candidates for telemedicine. The Burgess lab will carry out tests and report the results back to the doctor, allowing her to monitor the patient's condition and recommend any necessary changes to their treatment plan.
While telemedicine can't completely replace traditional forms of medicine, it is a valuable addition which can vastly improve quality of life for both patients and healthcare providers.
Telemedicine is changing the way healthcare works. Patients can now access high-quality, timely, specialist care wherever they are in the world. While telemedicine isn't a complete replacement for traditional face-to-face visits, it's an extremely valuable way to supplement existing care.
If you would like an appointment with Dr. Gibert, please ask your primary care provider for a referral to Burgess Specialty Clinics.