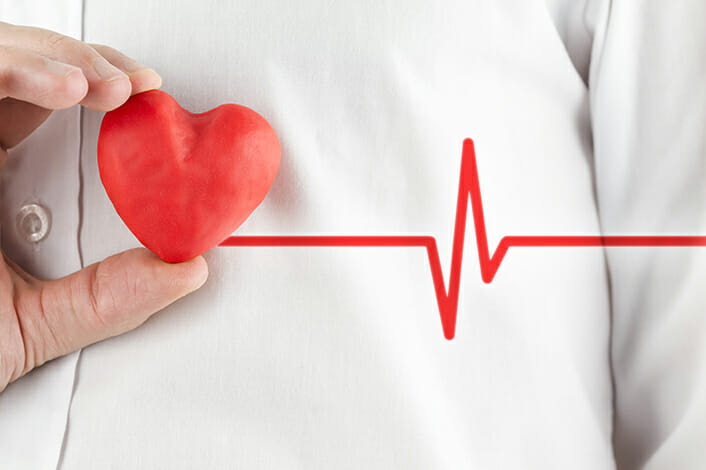 February is American Heart Month
Heart Month looks different this year and although we can't get together, we can encourage and support each other in other ways and continue to get the word out about staying heart healthy!
Click here for a special handout with fun facts about Heart Health.
Check out this page for resources:
The U.S. Commemorates 57th Consecutive American Heart Month in February
It's February – American Heart Month – a time when the nation spotlights heart disease, the No. 1 killer of Americans.
President Lyndon B. Johnson, among the millions of people in the country who'd had heart attacks, issued the first proclamation in 1964. Since then, U.S. presidents have annually declared February American Heart Month.
Throughout the month, the American Heart Association's "Heart to Heart: Why Losing One Woman Is Too Many" campaign will raise awareness about how 1 in 3 women are diagnosed with heart disease annually.
Citation: https://www.heart.org/en/around-the-aha/february-is-american-heart-month 
---
Heart Disease Statics
Heart Disease is the leading cause of death for both men and women. It accounts for almost 1 in every 3 deaths worldwide each year. In the U.S., nearly half of adults already have some form of heart disease, but many people don't know that most of the time healthy habits can prevent it.
Citation: JACC Read the full text of the 2019 Primary Prevention of Cardiovascular Disease.
---
What Can You Do To Improve Your Heart Health?
The American Heart Association has defined ideal cardiovascular health based on seven risk factors
(Life's Simple 7) that people can improve through lifestyle changes: Stop Smoking, Get Active, Lose Weight, Eat Better, Reduce Blood Sugar, Control Cholesterol, and Manage Blood Pressure.
People with at least five ideal Life's Simple 7 metrics had a 78% reduced risk for heart-related death compared to people with no ideal metrics. (Ford et al., 2012)
Learn more about Life's Simple 7 https://www.heart.org/en/healthy-living/healthy-lifestyle/my-life-check–lifes-simple-7
*Always consult your health care provider when making lifestyle and exercise changes. They can work with you to develop a plan that is the right fit for you.
---
Heart Disease and COVID-19
If you have a heart condition, you are more likely to get very sick from the coronavirus that causes COVID-19. To protect yourself and others, follow recommendations: Wear a mask, keep a safe distance from others and wash your hands. Click here for more information.
---
Cardiac Services at Burgess Health Center
Did you know Burgess Health Center has Cardiology care available for you right here at home? Skilled Cardiologists from CHI Alegent Creighton (Omaha) and Unity Point Cardiovascular Associates (Sioux City) conduct clinics on our campus each week. In addition to outpatient care, both groups provide inpatient consults and telehealth visits when needed. If you are interested in an appointment with either of these groups, please call your primary care provider to schedule. At Burgess, we strive to fulfill all of your healthcare needs!
Emergencies – Heart attacks and Strokes don't stop during a pandemic. Know the warning signs. Call 911! Getting care is critical.